Infiniti Reportedly Planning New Two-Row Midsize SUV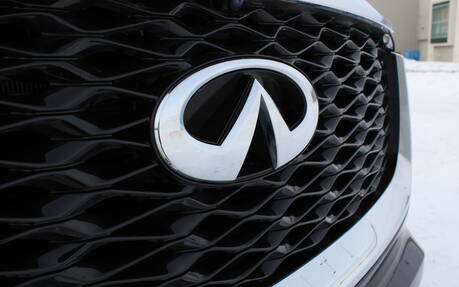 Infiniti is now just a shell of its former self. The luxury brand of Nissan has lost plenty of market shares in recent years and is on the verge of being surpassed by new Korean darling Genesis, which launched in 2016.
The redesign of the QX50 compact SUV three years ago didn't produce the results Infiniti was looking for, so the company is betting big on the QX60 midsize SUV, which is all-new for 2022.
Somewhere in between is the coupe-style QX55, which hit the market last year using the same basic recipe as the QX50 while sporting a more dynamic look. Is there room for another model? It appears so.
According to a report by Automotive News, Infiniti is planning to add a two-row midsize SUV by 2025. The QX60, as you know, comes with three rows of seats as standard.
Such a vehicle would directly rival the two-row variants of the Lexus RX, Mercedes-Benz GLE and BMW X5, which routinely attract many customers, especially since Audi, Acura, Cadillac and Volvo don't have similar offerings.
Unfortunately, there are no details or specs available at this point. It's reasonable to assume that a hybrid powertrain would be part of the mix as Infiniti intends to electrify most of its lineup by 2030.
Of course, another way to drive sales would be a return to the popular small-SUV segment. Remember the QX30 that was sold here from 2017-2018? Despite some sexy lines, it wasn't much of an Infiniti—the chassis and powertrain largely came from Mercedes-Benz.
At the other end of the lineup, the full-size QX80 received a mild update for 2022 including a large infotainment display, but a complete redesign is likely not too far off.
Meanwhile, we're still awaiting Infiniti's first all-electric vehicle despite a series of concepts unveiled in recent years, the latest being the Qs Inspiration. Expect a low-slung crossover (or high-riding car, depending on your point of view) that will be built on the same assembly line as a future Nissan EV in Mississippi starting in 2025.