Good Pre-Owned Cars For Under $10,000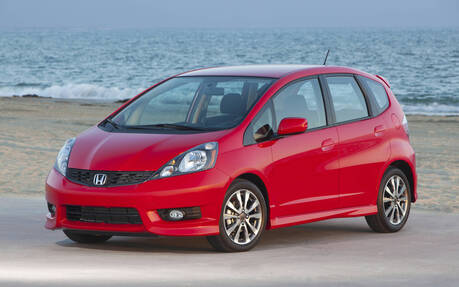 Finding a good used car that is not expensive is not an easy task these days. New model deliveries are almost at a standstill and used vehicle prices have increased significantly with the skyrocketing demand. Good bargains are pretty rare too.
Many buyers on a budget have a limit of $10,000 to spend. If this is your case, you should prioritize reliability and safety, without forgetting fuel economy and low maintenance costs. And no matter what you choose, make sure you know the history and have an independent mechanical inspection done. Here are some examples of cars to consider…
Honda Fit and Honda Civic
You can find a 2011 to 2015 Honda Fit for less than $10,000. This subcompact is known for its versatility, driving pleasure and reliability. It is also safe and easy on gas. The downsides? It lacks ride comfort, and a cabin lacks soundproofing, not to mention a paint that is easily damaged by the sun. For a comparable price, the Honda Civic will offer you more space, but you will have to accept a significantly higher mileage, if not an older model.
Toyota Yaris and Toyota Corolla
The Toyota Yaris and Corolla are reliable cars that, with minimal maintenance, can last extremely long. A 2009-2013 generation Corolla will not cost you more than $10,000, and you will be able to keep it for another decade.
Mazda3
The second-generation Mazda3 (2010-2013) is an attractive choice for people looking for a fun and affordable small car, despite the limited space for passengers in the rear. In 2012, a new 2.0-liter SKYACTIV engine version was added for better fuel economy.
Mitsubishi Lancer
The remarkably durable Mitsubishi Lancer is another option to consider, up to the 2016 model year.
Hyundai Accent/Kia Rio
The Hyundai Accent is a small, economical Korean car that has won the hears of Quebecers thanks to its sturdiness and safety, but also because it stood the test of time. Same goes for the Kia Rio. They are less expensive than their Japanese rivals; it is possible to consider 2015 or even 2016 models for $10,000 or less.
Nissan Micra
The Nissan Micra is definitely worth a look. It's a very simple car which, unlike other Nissan models, uses a conventional automatic transmission (4 speeds) instead of the continuously variable one (Xtronic) which has had a lot of issues. There's plenty to choose from for less than $10,000.
Looking for something bigger, like a midsize sedan? The Honda Accord and Toyota Camry from the late 2000s are also worth considering.
Happy shopping!