HEMI V8 Looks Safe for the Foreseeable Future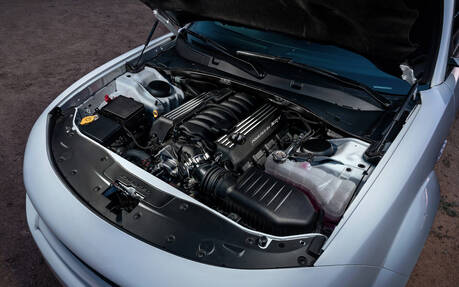 While Dodge's (and Ram's) supercharged 6.2-litre "Hellcat" V8 will be eliminated at the end of 2023 in a move to comply with tougher emissions regulations, the famous HEMI V8 is here to stay even with the new twin-turbocharged inline six-cylinder engine recently unveiled by Stellantis.
According to a report by Automotive News, the two will be sold alongside each other in some of the automaker's various brands.
Called "Hurricane," the new straight-six can generate in excess of 400 horsepower and 450 pound-feet of torque in SO (Standard Output) configuration, while the HO (High Output) variant was announced with more than 500 horsepower and 475 pound-feet of torque, which trumps the 5.7-litre and 6.4-litre HEMI V8s.
It will be positioned at the top of the range when the Hellcat bows out next year. Stellantis also mentioned that electric motors could eventually be mated to the Hurricane to further increase power and performance.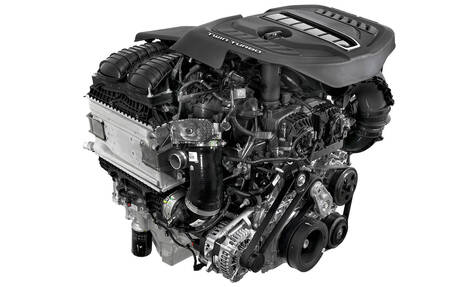 Micky Bly, the automaker's head of global propulsion systems, explained that the new engine reduces CO2 emissions when compared to similar or larger engines. He also talked about a 15-percent improvement in fuel economy, though he didn't specifiy the engine used for comparison.
Dodge, Ram and Jeep will each make announcements in the coming months—maybe as early as the 2022 New York Auto Show (April 15-24)—to reveal the first Hurricane-powered models. The Jeep Wagoneer and Grand Wagoneer are likely to be among them.
As for the HEMI V8, this engine has been around in its current form since 2003 as a successor to the massive 7.0-litre unit (1964-1971) that highlighted the muscle car era.
Watch: 2022 Jeep Grand Wagoneer Review