New Ontario Facility to Support F-150 Lightning Production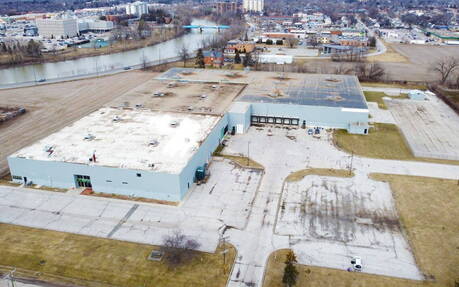 A week after Stellantis announced a new EV battery plant in Windsor, Ontario, Canadian auto parts supplier Magna International said it will leverage its body and chassis expertise to provide innovative battery enclosures. 
In a move that is expected to create up to 150 new jobs, the company will expand its operations into Chatham with a new 170,000 square foot facility that will produce battery enclosures for the Ford F-150 Lightning electric pickup.
Battery enclosures, which all electric vehicles require, house high-voltage batteries, electrical components, sensors and connectors, contributing to the structural and safety aspects of a vehicle's frame and protecting critical components from potential impact, heat and water. 
"With the hard work of our team members in our Formet, St. Thomas facility, we have been able to secure additional business that allows us to grow in two great communities," said Mark Johnson, Magna's Formet Industries General Manager.  "We are coming to Chatham with new job opportunities working on an exciting new technology that offers a lot of growth potential. This game-changing Magna innovation is the largest lightweight aluminum battery enclosure on the market and the first on a work truck." 
Facing stronger demand than initially planned, Ford stopped taking reservations for the F-150 Lightning in December (after receiving nearly 200,000) to pave the way for factory orders, which started in January.
Following the 15,000 units it plans to build in 2022 (production kicks off this spring) and 55,000 in 2023, the automaker said it will be able to produce 150,000 units by 2024 instead of 80,000 as previously announced.
All of this is conditional to Ford securing enough chips and its suppliers ramping up production of their own. Today's announcement by Magna will go a long way toward that.
Watch: First Look at the 2022 Ford F-150 Lightning