2023 Hyundai Palisade to Get Significant Tweaks and Updates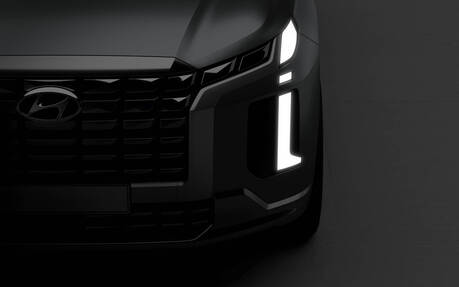 Are you in the market for a three-row midsize SUV? If so, you might want to wait a little bit because the first-generation Hyundai Palisade (shown in the photo gallery above) is now due for a mid-cycle refresh, and plenty of tweaks and updates are in store.
We'll find out all about them on April 13 when the 2023 Palisade makes its global debut at the New York Auto Show.
Based on the teaser images posted today by the company, the entire front end is new—from the lower bumper to the hood and everything in between including the grille and headlights. The look is reminiscent of the 2022 Tucson, but with blockier, squared-up design elements.
Hyundai says the grille is wider and the overall front fascia gives off a more rugged and more technical appearance. Meanwhile, the side view reveals new multi-spoke alloy wheels that will elevate the premium nature of the Palisade.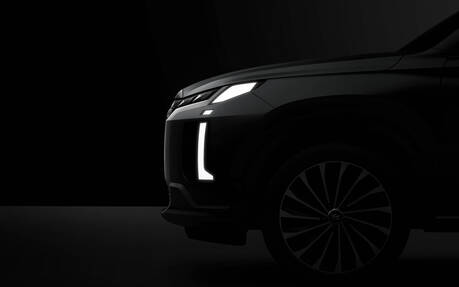 There are no other details available at this point. Rumour has it that Hyundai will add a slightly more adventurous model following the lead of many competitors. In fact, it could take a page from the Santa Fe XRT (strangely called Urban in Canada) which already fits that bill. There's a similar Tucson model, as well.
Other changes are expected inside the cabin, though the 291-horsepower 3.8-litre V6 will likely remain as is.
Check back with us on April 13 for more information about the 2023 Hyundai Palisade.