2023 Kia Telluride Teased With Bolder Looks, Radically Different Cabin
Similar to its cousin, the Hyundai Palisade, a mid-cycle update is in order for the Kia Telluride. The 2023 model year will be the three-row SUV's fourth on the market, and despite all the awards and accolades it has earned so far, the company wants to raise the bar quite a bit.
The global debut of the refreshed and improved Telluride will take place on April 13 at the 2022 New York Auto Show. Kia today posted some deliberately dark teasers that hint at major changes, especially inside.
First, the conventional instrument cluster and separate centre touchscreen will be replaced by a single, ultra-wide interface combining a pair of digital displays (likely to be 12 inches apiece), as seen in the EV6 electric crossover and the completely redesigned 2023 Sportage compact SUV. Given the Telluride's status as a flagship SUV, it's totally deserved.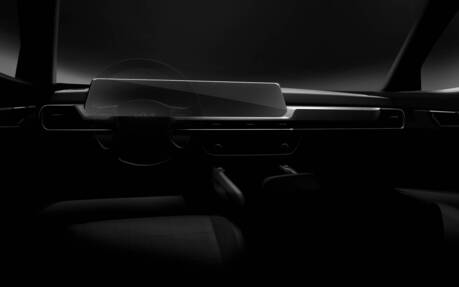 We can also see a new steering wheel, redesigned dashboard with a cleaner appearance and contrast trim emphasizing the vehicle's width, plus a missing shifter that is probably replaced by a series of buttons on the console. Also, expect new seating surfaces and more amenities.
On the outside, the changes are not so radical, but it appears the Telluride will get a revised bumper and grille giving it a tougher, more technical look.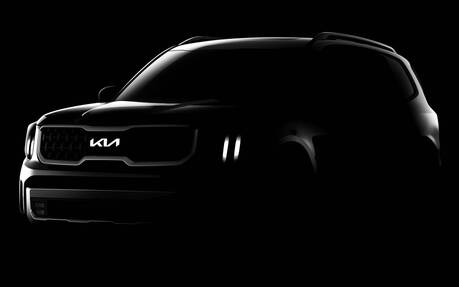 By the way, Kia has mentioned a new X-Pro model joining the lineup in the U.S, with matte black wheels, beefier tires, additional drive modes and more likely to be part of the mix. Alas, don't count on it in Canada, as is the case with the Sportage X-Pro. However, an X-Line model similar to that of the Sportage and Sorento is entirely plausible.
While a few other minor revisions will no doubt be included, the 3.8-litre V6 should remain unchanged. It generates 291 horsepower, achieves a combined 11.3 L/100 km and can tow up to 5,000 pounds.
Don't miss our coverage of the 2023 Kia Telluride following its premiere at the New York Auto Show on April 13.
Watch: 2023 Kia Sportage Walkaround