Volkswagen "Actively Looking" at EV Pickup for North America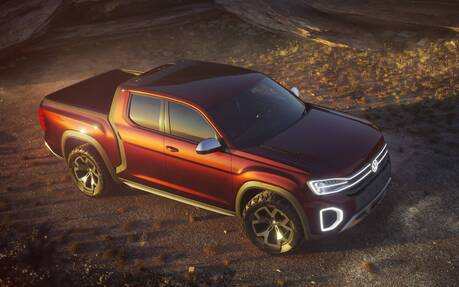 Volkswagen remains out of the pickup segment in North America, but that could finally change in the future as the German automaker prepares to launch new electric vehicles.
In an interview with Business Insider, Volkswagen of America CEO Scott Keogh said the company is "actively looking" at the idea of building an EV pickup, though he added there's nothing to actually report at this time.
"I think it's the chance of a lifetime in this segment because electrification gives you a reset moment," Keogh said. "It gives you a chance to bring some, let's say, alternatives and some new ideas into this great segment."
In his mind, the high level of interest in models like the Rivian R1T (below) and Tesla Cybertruck is proof that there is room for other makes than GM, Ram and Ford in the age of EVs.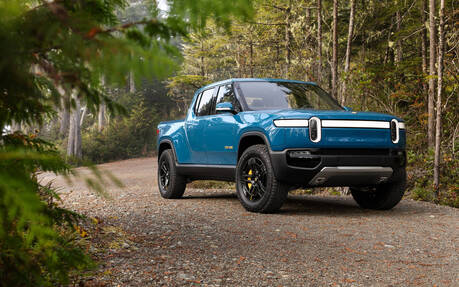 On Sunday, Volkswagen CEO Herbert Diess told CBS' 60 Minutes that the company needs to do more to recapture the American market and become relevant. In the process, he left the door open for an electric pickup to hit the market at some point.
This model could ride on the same MEB platform as the ID.4 crossorver, but keep in mind that Volkswagen and Ford have joined forces for commercial vehicles and trucks. Incidentally, Ford CEO Jim Farley has previously said he could envision the company producing a family of Maverick variants, including an electric model.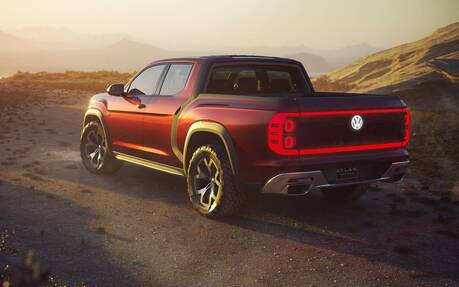 We're not really sure what shape and size Volkswagen is thinking about, but if the gas-powered Atlas Tanoak (above) and Tarok concepts displayed at the New York Auto Show in the past are any indication, look for a small-to-midsize pickup.
One thing's for sure: the more Volkswagen waits to make a decision and develop a product, the harder it will be to stand out from the competition and enjoy success in North America.
Watch: Volkswagen ID. Buzz World Premiere