VW Canada Powers Down Website, Plants Trees for Earth Day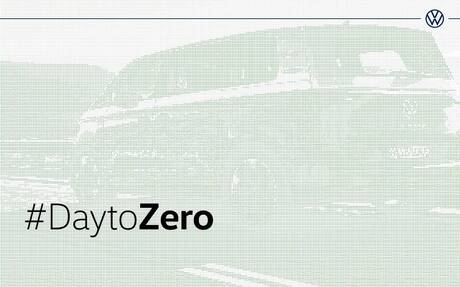 For the second year in a row, Volkswagen Canada is raising awareness about the carbon footprint of the internet, which is responsible for about 4 percent of all global CO2 emissions.
This time, instead of reducing the pages of its VW.ca website to their simplest form with little more than black and white text (even the images), the company has decided to temporarily power down its full website.
Visitors are greeted by a landing page featuring a specially coded image of the upcoming all-electric ID. Buzz, which will arrive in Canada in 2024. The carbon-efficient page will generate up to 93 percent less CO2 emissions than a standard website.
Furthermore, Volkswagen has teamed up with One Tree Planted, a global organization focused on global reforestation, to plant one tree in Canada for every visitor to its site. The goal is 100,000 trees.
As part of its "Be the Change" corporate social responsibility initiative, Volkswagen has pledged to become a carbon-neutral company by 2050. Before that, it plans to ramp up EV production to one million vehicles per year by 2025 and have 70 EV models available globally across its various brands by 2030, including more than 25 in North America.
ID.4 and ID. Buzz
In Canada, the ID.4 compact SUV is already on sale with RWD and AWD variants offering up to 422 km and 394 km of range, respectively. Output is 201 hp or 295 hp depending on the number of motors.
As for the ID. Buzz, which captures the spirit of the iconic Type 2 van in a totally fresh and fully electric package, it made its debut as a production model for Europe in March. The North American-bound ID. Buzz, featuring a longer wheelbase and three-row seating, will be revealed in 2023 and sold in 2024.
This is the first VW model using completely animal-free material instead of leather. Some of the materials used for the seat covers, floor coverings and roof liner are created from recycled products. Look for the powertrain to be similar to that of the ID.4.