No More ICBC Licence Plate Decals Starting Next Week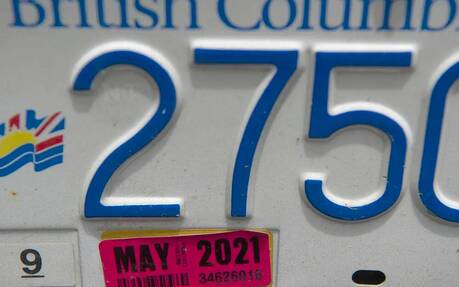 B.C. drivers can kiss their ICBC renewal stickers goodbye starting Sunday as the province moves towards online insurance renewals.
Drivers are now able to renew their policy online up to 44 days before it expires thanks to this new online platform. ICBC says no less than 3,000 people have already used the new method. The insurer says the process can be completed in less than 10 minutes using a phone, tablet or computer.
According to ICBC, 73% of respondents say they are likely to renew their Autoplan insurance online, citing a recent Ipsos survey.
The existing stickers don't have to be removed, but the automated plate recognition systems used by law enforcement can immediately find out whether a vehicle is insured, among other key information about the vehicle.
If you're buying a new policy or making changes to an existing policy, you will still need to do so in person.
While stickers will no longer need to be displayed, drivers are required to keep copies of insurance documents in the vehicle at all times.
"Online insurance renewals is the latest in a growing number of digital options we have made available to our customers, including booking driver licensing appointments and the ability to generate an estimate for insurance policies," states ICBC.