Porsche, Audi to Enter Formula 1 in 2026, Make it a Priority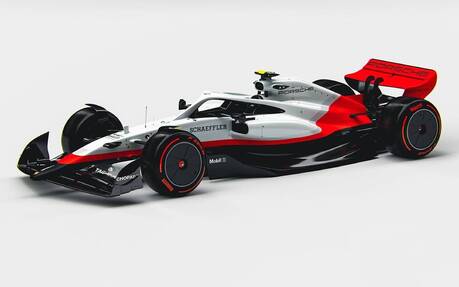 Putting an end to months of rumours and speculation, Volkswagen CEO Herbert Diess confirmed on Monday that Porsche and Audi will enter Formula 1 starting in the 2026 season.
"Formula 1 is developing extremely positively worldwide. […] If you look at the major sporting events or events in the world, it's the case that in motorsport, it's really only Formula 1 that counts and is becoming increasingly differentiated," he said. "But you can't enter Formula 1 unless a technology window opens up which means, in order to get in there, a rule change: so that everyone starts again from the same place."
Diess was referring to the sport's current surge in popularity in key markets like Asia and especially the U.S., as well as brand new chassis and engine rules set to come into effect in 2026.
In addition to reducing the size and weight of the cars, the FIA wants to make them even safer and more sustainable.
"That's coming now, and it will also come in the direction of 2026, when the engines will be electrified to a much greater extent, including with synthetic fuels," Diess explained. "That means you need a new engine development and you need 3-4 years to develop a new engine. […] You can decide now to do Formula 1—or then probably not again for 10 years."
He clarified that the Volkswagen name would not be directly involved with Formula 1, and that Porsche and Audi were committed to enter separately. The former has been linked to a tie-up with Red Bull, with plans that are more "concrete" than Audi's, which has not yet settled on a partner but is reportedly zeroing in on McLaren.
Obviously, not everyone on the Volkswagen board shares the same vision, especially at a time when the auto industry is undergoing an unprecedented transformation by shifting to electric vehicles.
"We certainly have other priorities strategically. […] We have enough to do and we don't really need to do Formula 1," Diess added. "But our premium brands say that's the most important lever to increase the brand value and to be able to take a little bit more for the cars in terms of pricing."
Yep, prepare to spend more money on a new road-going Porsche or Audi by the second half of the decade.
Watch: 2022 Porsche 911 GT3 Track Test