3 Good Reasons to Buy a Certified Pre-Owned Vehicle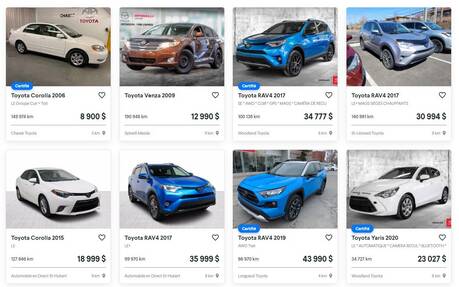 In a previous article, we have explored the different advantages of buying a pre-owned car from a dealership. They included the fact that you can find more choice and higher quality vehicles in one place.
Speaking of quality, you might have heard of certified pre-owned vehicles. These certification programs were created by several major automakers and, although their criteria and components vary from one to another, they generally offer more benefits and peace of mind to the consumer than "non-certified" vehicles, whether they come from a dealer or a private individual.
To help you understand these programs a little better, here are three good reasons to buy a certified pre-owned vehicle.
1. An Advantageous Warranty
The first reason to buy a certified used vehicle is the increased warranty. In some cases, it can cover the drivetrain for up to six months or 10,000 km and include road assistance.
2. A Complete Inspection
Before being put up for sale, each pre-owned vehicle is thoroughly inspected and repaired mechanically and aesthetically by one or several technicians trained by the manufacturer. This thorough inspection is generally done in over a hundred points and all components are considered: drivetrain, brakes, suspension, interior controls, body, trims, lights, tires, wheels, etc. Several road tests are also part of this inspection.
Moreover, certified pre-owned vehicles generally come with a report allowing you to learn about their history.
3. Additional Privileges
Thirdly, automakers include in their certified pre-owned vehicle programs a series of privileges to provide a maximum level of satisfaction to their buyers. With Toyota for example, in addition to a 24/7 access to road assistance, buyers can benefit from special financing rates, the possibility to exchange the vehicle within seven days or 1,500 km, and even a first oil and filter change free of charge!
In Conclusion
A certified pre-owned vehicle is typically a recent model (less than four years old), with low mileage, that has passed a complete inspection and is covered by a manufacturer's warranty after the initial warranty has ended. Also, the program often includes privileges like an exchange option or road assistance.  
However, some rarer models can be hard to find, and when you do, their price will likely be higher than when sold by private individuals.