Volkswagen to Revive Scout Name for EV Pickup, SUV in North America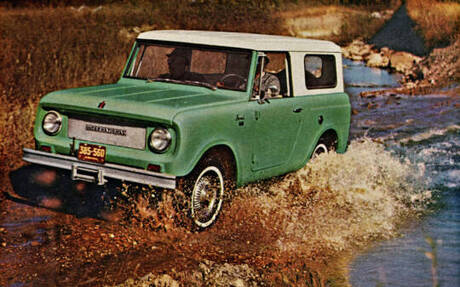 Late last month, Volkswagen of America CEO Scott Keogh said the company was "actively looking" at the idea of building an electric pickup, and a short while later a rendering of the all-new ID. Buzz with an open cargo bed surfaced online.
Well, guess what? The Volkswagen Group's Board of Management today approved a plan to launch an all-electric pick-up and rugged SUV in North America.
Previewed by the sketches you see here, these two models will be designed, engineered and manufactured in the U.S. using a brand new platform in order to better meet the wants and needs of customers. There are definitely some similarities with the Rivian R1T and R1S.
They won't be sold as Volkswagen products, mind you. Rather, the automaker will revive the iconic Scout name, which it acquired in 2020, and create a separate, independent company within the VW family.
In case you forgot, International Harvester introduced the Scout in the early 1960s. It was one of the first SUVs on the market and a response to the Jeep CJ, but production ended in 1980.
As shown by the all-new Ford Bronco and many more, bringing back old names from the past is paying off for car companies right now, so it's easy to see why Volkswagen chose to do it.
"After Volkswagen's successful turnaround in the U.S., we are now taking the opportunity to further strengthen our position in one of the most significant growth markets for EVs," said Herbert Diess, CEO of Volkswagen AG. "Electrification provides a historic opportunity to enter the highly attractive pick-up and R-SUV segment as a Group, underscoring our ambition to become a relevant player in the U.S. market."
 The goal is to unveil the first prototypes in 2023 and start production in 2026. According to a report by The Wall Street Journal, Volkswagen expects to sell 250,000 Scout SUVs and pickups annually in the U.S.