Thunderbird Could be the Next Classic Nameplate to Return at Ford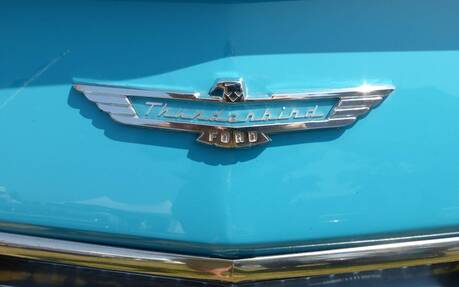 Reviving names from the past is something a lot of automakers like to do these days. Ford is leading the way with the new Bronco and Maverick, not to mention the Mustang Mach 1 and F-150 Lightning.
Growing rumours suggest the Thunderbird is the next classic name that will make a return. This comes after Ford filed an application with the United States Patent and Trademark Office in January of last year.
The Ford Thunderbird made its original debut at the 1954 North American International Auto Show in Detroit as a two-seat convertible with a choice of V8 engines. It proved more popular than the Chevrolet Corvette at the time, although it was not marketed as a sports car and instead developed a new market segment, the personal luxury car.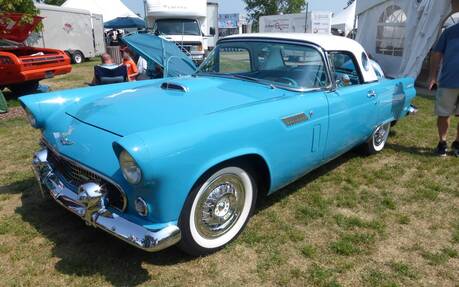 Following a long career that ended in 1997, the company came out with a new Thunderbird from 2002-2005, but that one failed to enjoy success for many reasons including an ugly design.
Why would Ford bring it back again? The iconic GT supercar is retiring in 2022 and there won't be a halo car above the Mustang, let alone an alternative to the Corvette. Even though coupes are selling in limited numbers now, a sporty grand touring model is reportedly being considered.
If true, don't expect a big gasoline engine to be part of the mix. Ford would most likely turn to electrification instead, especially with the Corvette adding hybrid and electric variants by 2025.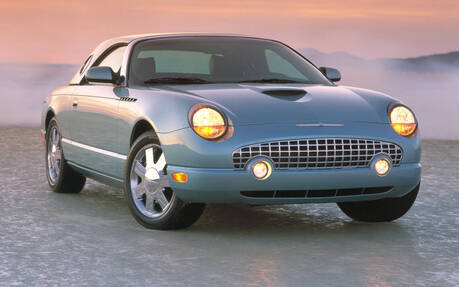 Of course, Ford could just slap the Thunderbird name onto a totally different vehicle, similar to what it did with the Mustang Mach-E electric crossover, angering many purists in the process. Hopefully some classic design cues would be carried over.
By the way, Ford's new head of design, Anthony Lo, who came over from Renault, said he wants to introduce more concepts including radical ones in the era of electric vehicles. We'll keep an eye on what the Blue Oval is doing and possibly announcing in the coming months.