The Infiniti QX50 And Its Mechanical Peculiarities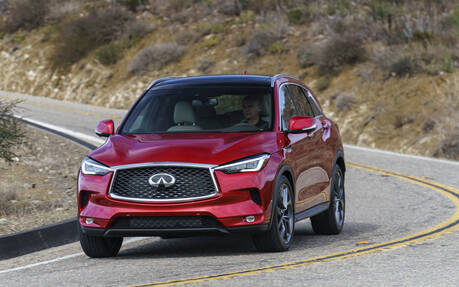 Since its redesign for the 2019 model year, the Infiniti QX50 stands out with its new exterior, its sleek interior and its sophisticated technologies. Unfortunately, it's not as successful on the North American market as expected, some people even call it a failure.
Either way, if you're considering a pre-owned Infiniti QX50, you must first learn about its unique mechanical components.
Introduced as the world's first mass-produced variable compression engine, the VC-Turbo (VC for Variable Compression) driving the QX50 has been under development for a long time and has led to the filing of some 300 patents. This innovation reportedly generates the performance of a turbocharged engine with the fuel economy of a diesel.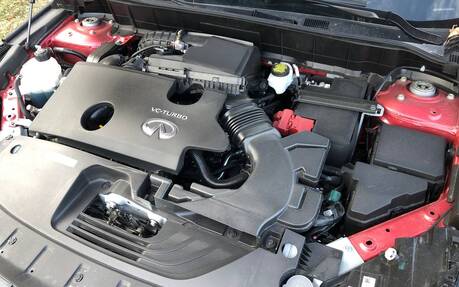 Unlike a traditional gas engine, which has a fixed compression ratio, the VC-Turbo is variable thanks to multiple connecting rods that allow piston travel to be adjusted in real time with a six-millimetre range. Consequently, this engine operates with a compression ratio varying between 8:1 (for higher performance) and 14:1 (for improved fuel consumption).  
On the road, the VC-Turbo behaves like any other turbocharged engine, but you need to monitor the real-time compression rate display on the dashboard to know exactly what's happening inside the engine.
When this function is activated, the display, located between the instrument cluster's two dials, goes from "power" (8:1 ratio, for sudden acceleration) to "economy" (14:1 ratio, for cruising speed). Without that display reminding us of Infiniti's technical innovation, the QX50 feels like a traditional gas engine vehicle.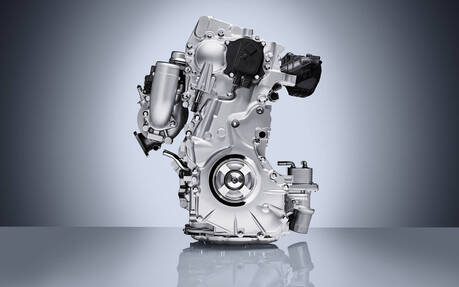 By the way, it outputs 268 horsepower at 5,600 rpm, and the maximum 280 lb-ft torque is reached between 1,600 and 4,800 rpm. However, the engine can be quite noisy during a brisk accelerations.
One of the reasons for this is the continuously variable transmission; it's not very responsive, even though the eight simulated speeds have been "programmed", some lag can be noticed between the throttle opening and the delivery of power. This annoying delay is often found with CVT transmissions and empedes on driving dynamics.
As for fuel consumption, the official ratings have increased over the years, going from an average of 9 L/100 km in 2019 to 9,7 L/100 km in 2022. Why? This is unclear. But remember that premium fuel is recommended, if not essential, for the optimal efficiency and long-term health of the VC-Turbo engine.
Test drive a QX50 and see for yourself!