Pre-Owned Jeep Cherokee: What You Need to Know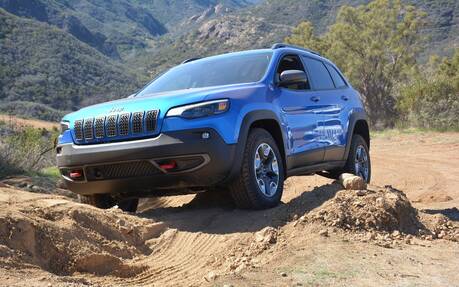 The Jeep Cherokee is one of the oldest compact SUVs on the market, with its current generation dating back to model year 2014. However, it keeps setting itself apart with good off-road abilities (especially the Trailhawk trim) and its optional naturally aspirated 3.2-litre V6, quite rare in this category, which allows a towing capacity up to 4,500 pounds.
Rumour has it that the new-genereation Cherokee will be unveiled in 2025, which is still too far. But if you're looking to buy a pre-owned Jeep Cherokee, rest assured that it will not become obsolete overnight.
Now, what should you know about the Cherokee before deciding to buy one? We will talk about them, but first, note that the Cherokee received its last important update back in 2019. You will recognize it by its more traditional grille and sleeker headlights.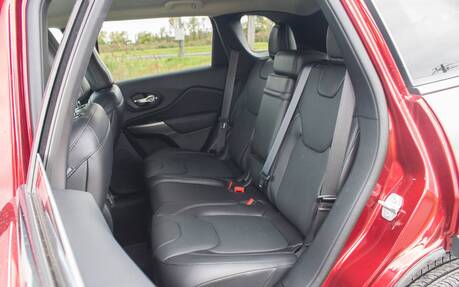 Limited Space
The biggest flaw of this compact SUV remains its interior space, which is less generous than its competitors'. The backseat's headroom is disappointing, as is the cargo space, which is crippled by a load sill that is much too high. Not ideal for the family when you compare it with the competition ...
In the front, the overload of plastic elements and the controls layout leave much to be desired. Also, the A-pillars are so thick they compromise road visibility.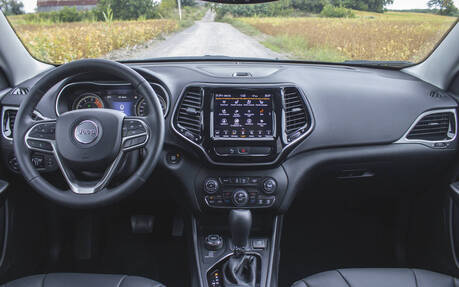 Three Engines, Only One Real Option
The Jeep Cherokee has the advantage of offering three different engines, but only one of them will give you full satisfaction. The small 2.4-litre four-cylinder with 180 horsepower has long been deemed insufficient. It'll do the trick only if you are the patient type, or if fuel economy is your absolute priority.
The second option is the 3.2-litre Pentastar V6 (271 horsepower) mentioned in the intro. This proven engine delivers a great performance very smoothly. Of course, it's thirstier than the four-cylinder, but you can expect to maintain an average of 11 L/100 km.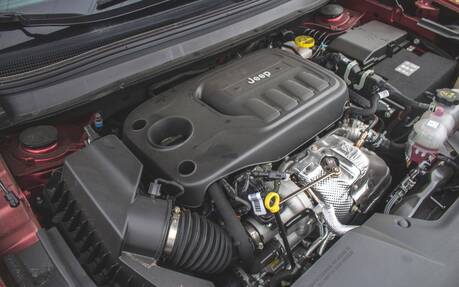 Since 2019, there's also a 2-litre turbocharged 4-cylinder (270 horsepower), but it's noisy and not as reliable as the V6. It also requires premium fuel and is certainly more expensive to maintain and repair than the other two. A risky choice indeed, especially since it does not offer any real advantage over the V6.
Satisfied Owners
The Jeep Cherokee owners we have talked to told us they were mostly happy with their vehicle. Some serious transmission problems in 2014-2015 models have undermined its reputation, but if you choose a recent example, reliability is not really a problem.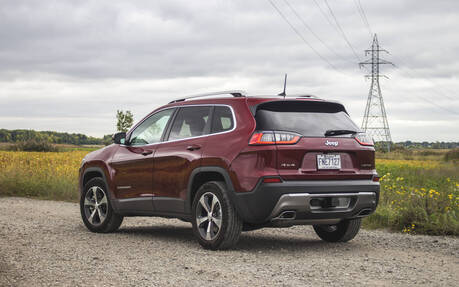 One last point worth mentioning: the Cherokee ranks among the 10 vehicles with a long list of recalls that we have talked about two years ago. It has almost 30 recalls in Canada, imagine! So, before you buy, it's crucial to make sure that all the corrections recommended by Jeep have been applied, and of course, that a complete inspection does not bring any major problem to light.