Ford Recalls Nearly 3 Million Vehicles to Fix Shift Cable Issue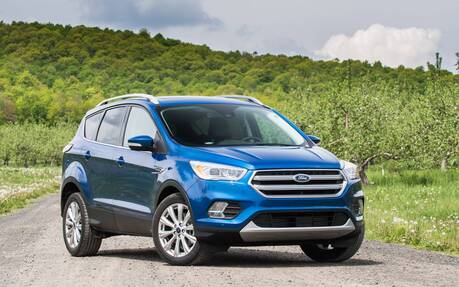 Ford has issued 38 recalls so far this year—the most by any manufacturer—according to data from the National Highway Traffic Safety Administration (NHTSA) in the U.S. The latest one, announced today, affects more than three million vehicles in North America including 394,000 in Canada.
The list of affected models includes certain 2013-2019 Escape, 2013-2018 C-Max, 2013-2016 Fusion, 2013-2021 Transit Connect and 2015-2018 Edge vehicles.
The problem comes from the bushing that attaches the shifter cable to the transmission, which may degrade or detach over time. This could prevent the shifter from moving the transmission to the intended gear position.
It's also possible that the vehicle may not actually be in Park despite having been shifted properly into position. It could roll away if the parking brake is not activated. Additionally, in the event where a vehicle is turned off in a transmission gear state other than Park, regardless of the shifter position, the engine will not restart.
The cause of the bushing's degradation is unknown but could be related to heat and humidity, based on Ford's investigation.
The company says it has received 1,630 warranty claims thus far. It's also aware of six reports alleging property damage and four reports alleging an injury potentially related to this concern, from the population of vehicles included in the recall.
Letters will be mailed to owners of affected vehicles later in June. To fix the issue, Ford dealers will replace the shift bushing and add a protective cap over it. Those who have already paid for repairs may be eligible for reimbursement.