How Not to Let Gas Prices Affect Your Summer Travel Plans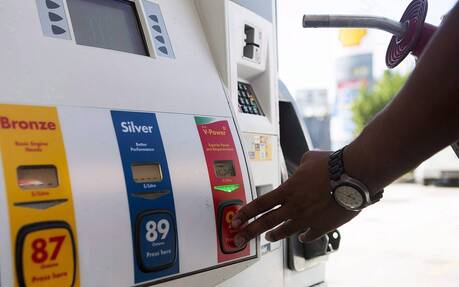 A recent survey conducted by CAA South Central Ontario has found that most Canadians will be making changes to their summer road trip plans now that gas prices are higher than $2 per litre.
Overall, 76 percent of those surveyed said they have a road trip planned within the province this year, while 26 percent are preparing for an out-of-province road trip, and 23 percent will head to the U.S.
Now, among those who are planning a road trip, 64 percent of these respondents said gas prices are likely to impact their plans.
While some are limiting the number of trips they take overall or driving shorter distances, some travelers are planning around gas prices, and others are adjusting their budget to accommodate fuel prices during their trip.
Summer Fuel-Saving Tips
As we transition into summer, there are easy ways to save money on fuel, CAA South Central Ontario says. It all starts with controlling speed and limiting hard stopping, avoiding unnecessary idling and being mindful of your vehicle's temperature.
Here are some more fuel-saving tips:
Don't start your car until you need to – your vehicle will "loosen up" as you drive.
Turn off your vehicle if you're going to be waiting for longer than a stoplight.
Avoid "jackrabbit" starts and hard braking.
Fuel economy peaks between 80-90km/h. Use cruise control to maintain your speed to get more distance out of your fuel tank.
Gradually cool down your vehicle by first rolling down your windows to air out the vehicle, then turn on your air conditioning gradually. Close your windows and sunroof when highway driving, and use a window shade when the car is parked to help keep the vehicle cooler
Keep your tires at the manufacturer's recommended pressure. Set a reminder on your phone to check it monthly.
Plan your route to avoid backtracking and unnecessary mileage. 
Wherever you plan to travel to this summer, always remember to drive safely.