2022 Volkswagen ID.4: If Only VW Had More Units to Sell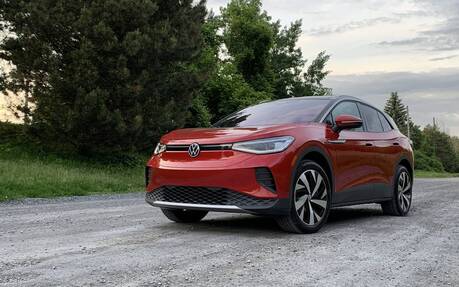 Volkswagen got a lot of people excited when it introduced the all-new ID.4 in the fall of 2020. There was a spacious, fully electric vehicle with a base Canadian MSRP of $44,995, making it eligible to both federal and provincial rebates. Almost too good to be true.
Nearly two years later, demand is still strong, but the automaker just can't deliver. The wait list is so long that Volkswagen Canada stopped taking orders back in March. For many potential customers, the ID.4 is simply a mirage.
The poor little plant in Zwickau, Germany is unable to meet global demand, and the microchip shortage is definitely not helping. On the bright side, Volkswagen's Chattanooga plant in Tennessee will start making units for the North American market later this summer, which will speed up deliveries and calm a bunch of frustrated customers.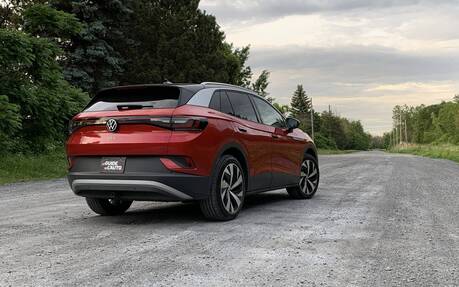 Get the Pro AWD Model
Last year we got to test drive the RWD-only ID.4 Pro, but our second time behind the wheel was with a Pro AWD model. Offering better all-season traction and close to 300 hp, this one is nearly 50 percent more powerful than the standard 201-hp model. And it costs just $5,000 extra, too, making it a pretty sweet deal.  
By the way, the ID.4 is a compact crossover similar to other EVs such as the Hyundai IONIQ 5, Kia EV6 and Ford Mustang Mach-E. While shorter than a Honda CR-V or Toyota RAV4, it boasts a longer wheelbase that comfortably accommodates rear passengers. Trunk capacity is a respectable 858 L.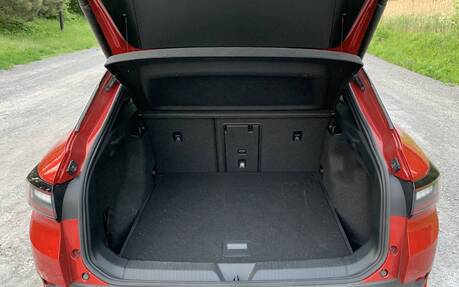 Visibility up front is quite good thanks to a large windshield and side windows, as well as a tiny instrument display. The latter comes with a shift controller mounted on the right side. Overall, the interior is a bit plain yet nicely executed. Nearly all vehicle functions and settings go through the centre touchscreen, but the infotainment system is annoyingly slow to respond to driver input. Volkswagen needs to address this ASAP.  
Our tester came with the Statement Package ($8,000), which includes a panoramic roof, power liftgate, larger touchscreen, power-adjustable front seats and 20-inch wheels.
Electric But Not Electrifying
Our two-way trip between Montreal and Quebec City turned out to be a pretty smooth experience. The ID.4's seats are rather comfortable, and those sitting in the back can't complain, either. On the other hand, this electric crossover is no rocket despite its 300 hp. Also, it doesn't have the soul of a Golf GTI as the company claims. Weight is over 2,000 kg, and it shows. Oh sure, the 82kWh battery helps lower the centre of gravity, but the ID.4 can't be described as being particularly sporty.
In Pro AWD trim, maximum range is officially rated at 394 km, whereas the RWD-equipped Pro model achieves 422 km. Both numbers are realistic if not a bit conservative. During our trip, we recorded an average energy consumption of about 18 kWh/100 km, which is better than what we had with the Hyundai IONIQ 5 a week earlier in similar conditions (over 20 kWh).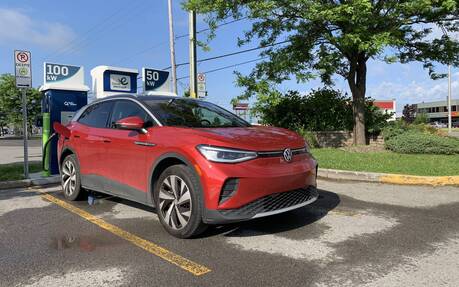 As for charging, the ID.4 needs approximately 7.5 hours to top its battery using a level 2 charger. With a DC fast charger that can provide up to 125 kW, 38 minutes are enough to go from 5-80 percent charge. We plugged the vehicle into a 100kW charger and managed to regain 45.3 kWh capacity in 39 minutes.
Verdict
As our latest experience has shown, the Volkswagen ID.4 has many things going for it and ranks among the most compelling EVs on the market right now. If only VW had more units to sell…
Watch: Volkswagen ID.4 Makes Global Debut
Test drive report
Test model

2022 Volkswagen ID.4

Trim level
Pro TI
Price range
$44,995 – $49,995
Price as tested
49 995 $
Warranty (basic)
4 years/80,000 km
Warranty (powertrain)
5 years/100,000 km
Fuel economy (city/highway/observed)
N/A
Options
Statement Package ($8,000)
Competitive models
2022 Ford Mustang Mach-E, 2022 Hyundai IONIQ 5, 2022 Kia EV6, 2023 Nissan Ariya, 2023 Subaru Solterra, 2023 Toyota bZ4X
Strong points

Good price
Generous space
Low energy consumption

Weak points

Slow infotainment system
Unreasonable delivery times

Editor's rating
Fuel economy
Tremendous efficiency of 18 kWh/100 km.
Comfort
The seats are comfortable and supportive, while visibility is good.
Performance
The ID.4 is no rocket despite its 300 hp.
Infotainment
Clearly the biggest weakness of this vehicle.
Driving
The ID.4 is heavy and can't be described as being particularly sporty.
Overall
A good EV with an attractive price. It's a shame that customers have to wait so long to get theirs.