Hyundai Venue or Nissan Kicks: Which One Is Best?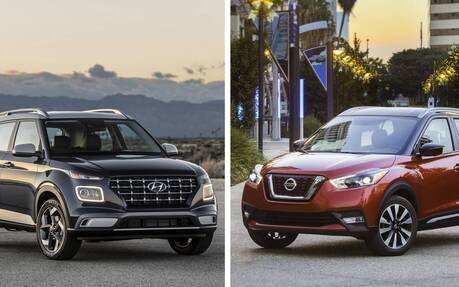 The Hyundai Venue and the Nissan Kicks are two subcompact crossovers that offer affordability and low fuel consumption. As a matter of fact, they are the two cheapest SUVs on the market.
These vehicles are essentially reinvented versions of the Accent and the Versa Note, two subcompact hatchbacks that were axed over the last years due to a shift in consumer trends. Are you looking for a pre-owned vehicle? Ok, but should you go for the Venue or the Kicks?
First, power is not the decisive factor here. With 122 horsepower and 114 ft-lb of torque, the Kicks wins by a hair over the Venue, with 121 horsepower and a 113-ft-lb torque. The latter is the only one with a manual gearbox, if you're into that kind of thing. Otherwise, it's a continuously variable transmission (CVT) for both.
The Kicks turns out to be the most fuel efficient, with an average consumption of 7.2 L/100 km compared to 7.5 L/100 km for the Venue (or 7.8 L/100 km for the manual version).
They both come only with a front-wheel drive. In addition, their road handling is similar and they both received a rating of four out of five stars in the NHTSA's collision tests.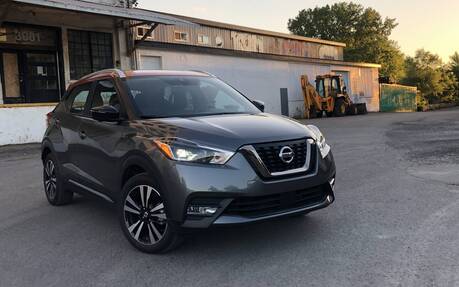 But you'll see the biggest difference when you get inside. The Kicks is a bit longer than the Venue and this has a major impact on cargo space. Its trunk can handle 716 litres while the Venue only has a 528-litre volume. However, the cabin is about the same size: 2 624 litres in the Kicks and 2 602 litres in the Venue, which means that the latter makes up for its small trunk with roomier front seats.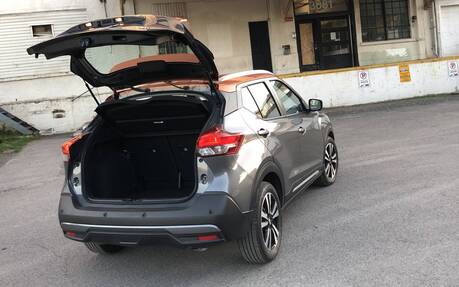 Lastly, you must know that a used Hyundai Venue generally costs less than a same-condition Nissan Kicks. And since the Venue was introduced for model year 2020, there will be a portion of the 5-year/100,000-km warranty left. The Kicks, launched two years earlier, only came with a 3-year/60,000-km warranty. As for the drivetrain, it's covered in both vehicles for 5 years/100,000 km.
If you like to have options however, the Kicks will make you happier because there are more examples available. In other words, you're more likely to find one that suits your needs and budget.