Canada on a Mission to Lure Other Automakers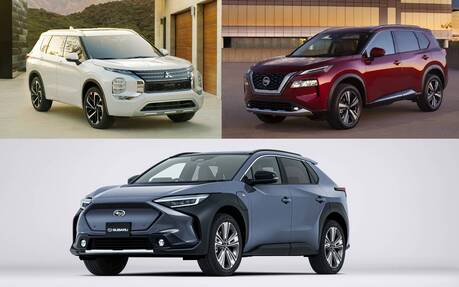 Innovation Minister François-Philippe Champagne is currently on a mission in Japan to attract automakers that don't have assembly plants here, including Subaru, Nissan and Mitsubishi.
As supply chain disruptions continue to be a major hurdle for the auto industry, the minister hopes to make the case that Canada has the skilled workforce, raw materials and economic stability these companies need to set up shop in our country.
The current conditions in the automotive and mining sectors in Canada are particularly ripe for building electric vehicles and the batteries that power them.
"It's really the three things that really drive investments: talent, ecosystem and resources. And when you put that together, Canada becomes kind of the supplier of choice," Champagne reportedly told the Japanese automakers as quoted by Automotive News.
He is also meeting with Honda and Toyota, although the nature of their discussions will be somewhat different since both companies are already well established in Canada and even producing hybrid vehicles (for Honda, it starts this year with the CR-V Hybrid).
The trip to Japan comes a few weeks after another mission in Europe to meet with all the major German automakers. Another one is planned in the fall, this time in South Korea, home of Hyundai, Genesis and Kia.
Will it pay off? The chances are probably better than you think. While most car companies understandably prefer to make investments in the U.S., some big-time announcements totalling over $13 billion were made in Canada in recent months.
Among them, Stellantis will spend $5.2 billion for a new EV battery facility in a joint venture with LG Energy Solution in Windsor, plus $3.6 billion mostly for the retooling of the Windsor and Brampton assembly plants as it prepares to introduce new electrified models.