Pre-Owned Porsche Boxster: How Much Should You Pay?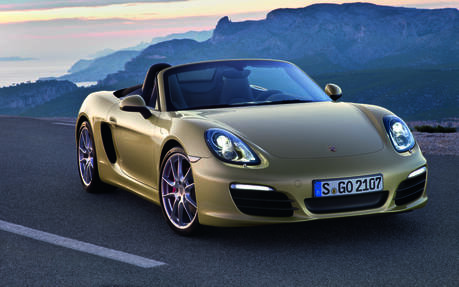 Launched in 1996, the Porsche Boxster (now called 718 Boxster) is a dream car for many people. And it deserves the love, offering the German maker's legendary performance and driving pleasure in a more affordable format that's also more convenient on a daily basis, and allows you to open the roof whenever you want. The current generation is the fourth.
Interested? Before you begin your search, let's see how much you should expect to pay.
First, you must know that the price range of a brand-new 2022 718 Boxster is approximately $73,000 to $108,000. Porsches are historically known for maintaining an excellent resale value (some even gain more than they lose), but the market being what it is, the value of pre-owned Boxsters is now higher than ever.
From One Extreme to the Other
When consulting Otogo.ca's available inventory, you'll find over two dozens of interesting used Porsche Boxsters for sale, manual and automatic, from years 1999 to 2020. Prices generally range between $14,000 and … $174,000. This last price is an exception however, because it applies to a 2020 718 Spyder, the ultimate expression of the Boxster pushed to 414 horsepower. Believe it or not, it was selling new for $111,000 only two years ago!
If you look closer, you'll see several first-generation Boxsters, often listed under $25,000. This is a very attractive price for someone looking for a pre-owned Porsche, but a thorough inspection could bring up some bad news. Be careful.
The second generation (2005-2011) enjoyed an aesthetic update and is honestly much more interesting. Again, you will not have to spend a fortune since prices are mostly under $40,000. And for a good third-generation example (2012-2016), you should expect to pay around $60,000.
Today's Boxster
It's the most accomplished of all; the 718 Boxster (2017-), with a turbocharged four-cylinder producing 300 or 350 horsepower, depending on the trim. Be aware, however, that the available models' values have skyrocketed. An example? There's a 2018 718 Boxster GTS in mint condition with only 20,000 km on the meter that's listed at $116,000, no less!
One of the good deals we've seen is a 2014 Boxster with barely 26,000 km for less than $63,000. No? What about a fully equipped 2009 Boxster S with a $39,000 price tag and reasonable mileage?  
No matter what your choice is, you should not rely only on the "certified pre-owned" label, and a mechanical inspection is the next logical step to take. Finally, a road test will teach you a lot about the cabin systems' quality and operation. Good luck!