Dodge's Hellcat V8 Rumoured to Get 909 Hp in Final Iteration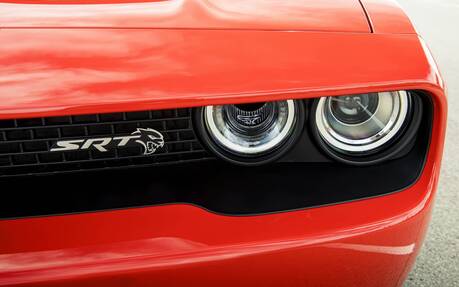 As we all know, the supercharged 6.2-litre Hellcat V8 mostly found in Dodge vehicles will not be back after 2023 due to increasingly stringent emissions regulations. All good things must come to an end, right?
In the meantime, the company hopes to appease and please hardcore Dodge enthusiasts with at least one reveal or exciting announcement every three months as part of a business plan called "Never Lift."
The next ones will likely come in mid-August during Dodge's Speed Week in Pontiac, Michigan. That's when we should see the concept of the electric muscle car we've been promised for 2024, but there could also be major news about the Hellcat engine.
According to a "reliable source" quoted by Mopar Insiders, the most powerful production Challenger is in the works and it will blow the late Demon out of the water, not to mention the current Challenger Super Stock pictured here.
The report claims the Hellcat will receive significant modifications allowing it to run on E85 fuel (a mix of ethanol and gasoline) and produce as much as 909 horsepower, believe it or not.
Remember, the first Hellcat models arrived several years ago with 707 horsepower under the hood, then the Challenger SRT Demon came out with 808 horsepower on premium gas (840 horsepower when using 100-octane race fuel). The next logical step is 909 horsepower.
The same source also denied previous rumours suggesting Dodge would crank the Hellcat up to an even 1,000 horsepower. It appears the company wants to keep that magic number exclusively for the 7.0-litre Hellephant crate engine.
Anyway, prepare for a serious dose of power with the 2023 Challenger. Could this have anything to do with the Tomahawk name that recently surfaced in a patent application? We'll see. Keep following The Car Guide for more details as they become available.