Porsche to Add Large Electric SUV, CEO Confirms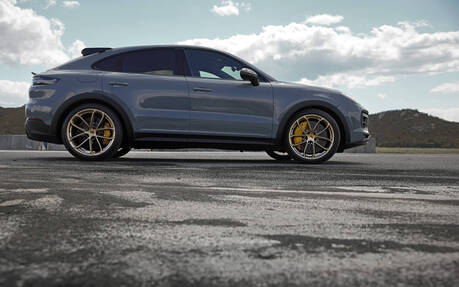 Reports of a large new SUV slotting above the Cayenne surfaced in November of last year, and Porsche CEO Oliver Blume has now made it official: we'll see this model by mid-decade.
The German automaker is looking to replicate the success of the Taycan, which is currently outselling the iconic 911, by offering a flagship electric SUV that will attract new and wealthy customers to the brand.
Expect a "very sporty interpretation of an SUV," Blume told analysts during a capital markets day ahead of Porsche's upcoming initial public offering. The EV will borrow technology from the 1,073-horsepower Mission R (pictured below) that debuted in Munich almost a year ago. This race car concept featured a high-performance battery and 920V architecture enabling ultra-fast charging.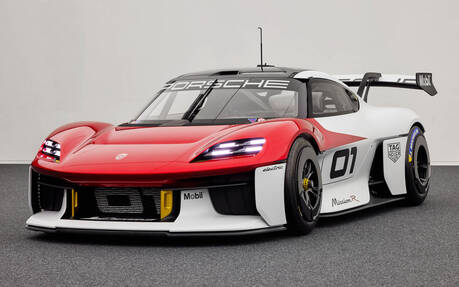 While no name has been thrown around yet, the project is internally called K1. Blume did not confirm that it will indeed be a three-row SUV. What we do know is that production will take place in Leipzig, Germany, alongside the Macan and Panamera.
Speaking of which, the next-generation Macan will have a fully electric variant that is now slated to launch in 2024 following delays with software development. The future 718 Boxster and 718 Cayman models will ditch combustion engines entirely.
Porsche's plan is for electrified vehicles to account for around 50 percent of its sales by 2025 and fully electric vehicles to represent 80 percent of sales by 2030. The EV expertise of new partner Rimac will be key, as company executives have acknowledged. A 911 Hybrid (non-PHEV) is in the works, but the door is still closed on a purely electric 911—even though Porsche's chief designer is already envisioning it.