Ford Maverick Tremor Spotted, Off-Road Enthusiasts Rejoice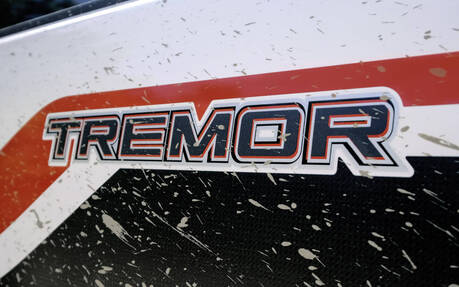 Ford's new compact pickup is proving to be a major hit. Other models and variants are coming, too, which will attract even more customers.
Sure, the Maverick offers practical size and features for city dwellers, but a number of potential buyers would love to take it off the beaten path. Ford will grant their wish sooner rather than later with a Tremor package similar to what the Ranger and F-150 currently offer.
A completely undisguised prototype was recently caught testing in the streets of Dearborn, Michigan near company headquarters. We can't post any pictures since they were taken by spy photographers, but they show a more rugged-looking Maverick with a bit of extra ground clearance.
Several orange accents can be found all around including on the unique front grille and wheels. A pair of tow hooks, also finished in orange, are integrated within the revised front bumper, the latter probably designed to improve the truck's approach angle.
In order to be called Tremor, this Maverick would have to incorporate some suspension upgrades and beefier tires, as well. Expect Falken Wildpeak A/T rubber to be part of the mix. 
No doubt, the package will be paired with the 2.0-litre EcoBoost engine producing 250 horsepower. Could it also be available with the standard hybrid system? We'll see.
Other reports claim that Ford is simultaneously working on a sporty ST model and even a plug-in hybrid variant of the Maverick. What's more, the automaker has already confirmed that a second electric pickup is coming. Will it be a Maverick Lightning? We'd bet more than a buck on that. However, Ford has hinted that production and sales would not start before mid-decade.
Watch: 2021 Ford Ranger Tremor Review