Tesla's Musk Says "Embarrassing" Prices Could Drop at Some Point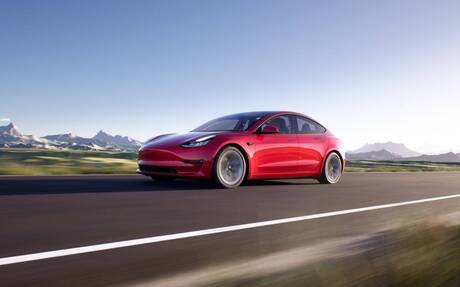 Numerous price hikes at Tesla over the past two years have angered a lot of customers. In a conference call to discuss Q2 results this week, CEO Elon Musk admitted that prices are now "at embarrassing levels."
Unsurprisingly, he put much of the blame on supply chain and production disruptions, as well as "crazy inflation." However, Musk said he expects things to calm down later in 2022 and even hinted at lower prices.
"I think inflation will decline towards the end of the year," he predicted in statements quoted by Automotive News. "I'm hopeful—and this is not a promise—but I'm hopeful at some point we can reduce prices a little bit."
The cheapest and most popular Tesla, the Model 3, currently sells from $48,190 in the U.S.—an increase of 38 percent over three years—and $61,980 in Canada including freight and delivery (a $7,000 EV rebate applies in Quebec, but nothing from the federal government). At the top end of the lineup, the Model X Plaid starts at $140,190 south of the border and $185,590 on this side.
Despite these high prices, demand for Tesla vehicles remains pretty strong, as Musk pointed out. The company plans to ramp up production globally as fast as possible in order to prevent further delays with deliveries.
The new Gigafactories in Austin, Texas and Berlin, Germany have experienced slow starts, while the one in China was shut down for several weeks in the spring. On the other hand, the Fremont plant in California is currently running at record capacity. Overall, Tesla's June production globally set a new record.
Musk expects a 50-percent increase for the full year compared with 2021 production of 930,422 units. He also told the media and analysts that deliveries of the much anticipated and controversial Cybertruck pickup should begin by the middle of 2023.