The Car Guide's Best Buys for 2022: Cadillac Escalade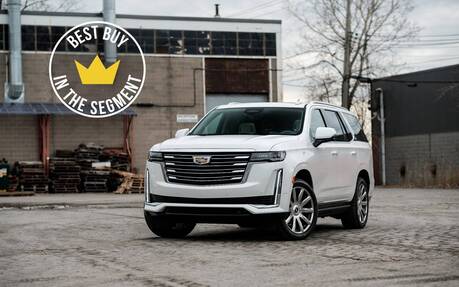 Every year, The Car Guide unveils a list of Best Buys covering all the different vehicle categories in the industry.
Full-size SUVs are big, bold and brawny vehicles with plenty of tech. Prices often land in six-figure territory, making them out of reach for most customers.
The Winner
For 2022, the Cadillac Escalade is the obvious winner once again. Completely redesigned last year, it impresses with stately looks and a lavish interior highlighted by a 38-inch curved display.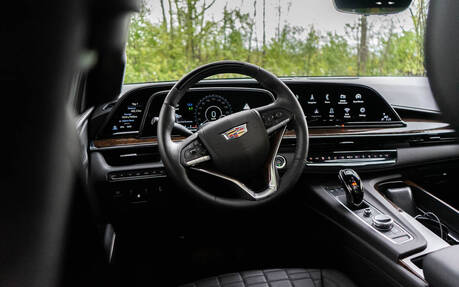 In addition to offering a ton of space, the Escalade puts a stout 420 horsepower at the driver's disposal. You can replace the 6.2-litre V8 by a 3.0-litre diesel engine at no extra cost, mind you. We also love the velvety ride provided by the Magnetic Ride Control dampers and available air suspension.
Other Finalists
In second place, the BMW X7 is a German SUV that boasts superb ride quality, high levels of refinement and several engine options. Performance enthusiasts will turn to the XB7 model that features a 612-horsepower V8. On the other hand, the X7 is quite expensive and reliability could be better.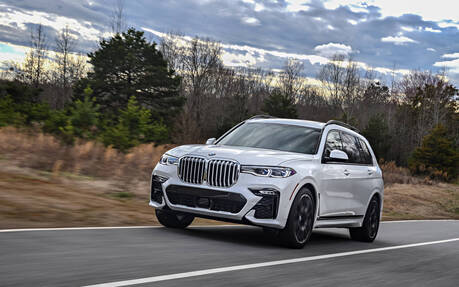 As for third place in the segment this year, we picked the Lincoln Navigator, another American contender that goes head-to-head with the Escalade. Equipped with a turbocharged V6 engine instead of a V8, the Navigator is beautifully refined and soothing, but not quite on par with the big Caddy.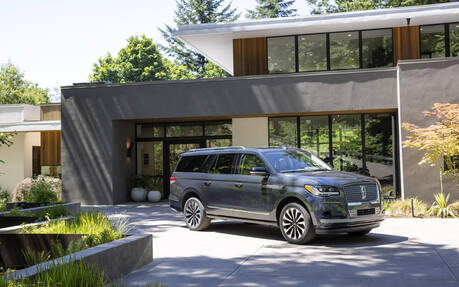 Note: We did not include the Jeep Grand Wagoneer and Land Rover Range Rover in our rankings because these models were not yet available for testing at the time of voting.