Next-Gen Ford Mustang to Debut at NAIAS in September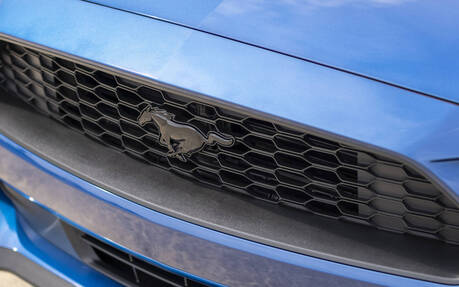 Can't wait to see the next-generation Ford Mustang? Great news: the reveal is now less than seven weeks away.
A person with knowledge of the company's plans told Automotive News that the car will debut at the 2022 North American International Auto Show (NAIAS) in Detroit, set to take place from Sept. 14-25. It will be the first edition of this event since 2019—and the first-ever NAIAS to be held in the summer.
Earlier reports suggested that Ford would wait until the spring of 2023, more precisely April 17 which is the Mustang's anniversary, but apparently development of the next generation (codename S650) is more advanced than we thought.
Ford CEO Jim Farley has now confirmed the news on his Twitter account.
The same source added that production would begin at the Flat Rock, Michigan assembly plant in the first half of 2023, further pointing to a 2024 model.
Based on the information we have so far, it looks like the new Mustang will debut with the same V8 and EcoBoost four-cylinder engines, though a boost in power is likely. As for an eventual Mustang Hybrid, we'll have to wait another year or two. Same thing for the next Mach 1 and Shelby GT500.
Don't expect a lot of changes as far as styling is concerned. However, the interior will be pretty different with a host of advanced technologies. Spy shots seem to show a fully redesigned instrument panel and centre display, but there won't be a large, portrait-style touchscreen similar to the Mustang Mach-E's.
The new Mustang will try to maintain the success of its predecessors. Despite posting a sales drop of 18 percent in the U.S. and 24 percent in Canada during the first six months of 2022, Ford's pony car is still comfortably ahead of every competitor, most notably the Dodge Challenger.