GM's Oshawa Plant Now Working on Three Shifts to Meet Pickup Demand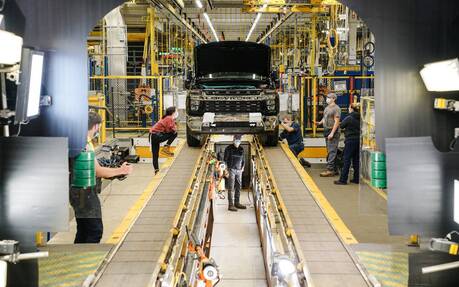 As demand for full-size pickups remains strong, General Motors yesterday added a third shift at Oshawa Assembly in Ontario. The automaker shared the news via its Instagram account.
The retooled and upgraded plant, which required an investment of $1.3 billion, resumed vehicle production in November 2021 following a nearly two-year break. A second shift was added in late January of this year.
Oshawa exclusively builds Chevrolet Silverado pickups and leaves the GMC Sierra to U.S. factories. However, it's the only GM plant where light-duty Silverado 1500 and heavy-duty Silverado 2500HD and 3500HD models share the same assembly line.
Interestingly, the automaker has hired and trained 1,800 new workers, with a focus on diversity and gender equality. As a result, for the first time in the plant's history, over half of Oshawa's new production hires are women.
Back to the Silverado, the ongoing chip shortage and other supply chain disruptions caused Canadian sales to drop 8.9 percent in the first half of 2022 compared to the same period in 2021. Despite that, the Silverado is still the fourth most popular vehicle in the country, all segments included, just ahead of the Sierra.
Watch: 2022 Chevrolet Silverado is New and Improved