Pre-Owned GMC Sierra or Chevrolet Silverado: What Are the Differences?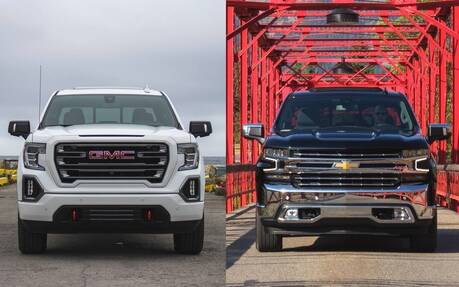 Full size pickup buyers are loyal; they often stick to one brand and one brand only. But for those who are looking to make a change, there's plenty of choice out there. 
GM's Chevrolet Silverado and GMC Sierra have been flourishing in the same segment for many years and attract equal numbers of Canadian consumers. These two trucks are similar in many aspects and share many components, but they also have their own particularities. Let's take a look a the main differences.
For a long time, the GMC Sierra was known for its more refined presentation. The abundance of chrome that decorates the Sierra's Denali trim speaks for itself, although the Silverado's High Country version isn't very far behind in this regard. The main aesthetic differences are the front grille (most agree the Sierra wins) and the taillights. The rest is basically the same.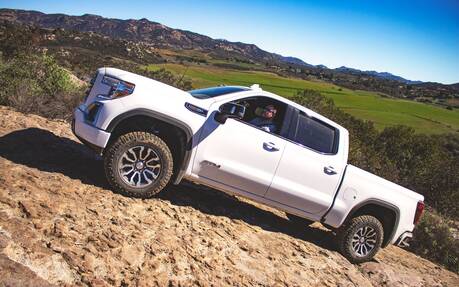 Since the arrival of the current generation for 2019, both vehicles feature a multipurpose tailgate. However, Chevrolet added it two years later, with the 2021 model. This convenient tailgate can be used in six different ways, notably to extend the bed or create a ladder that makes access easier.
Another Sierra-exclusive feature: some models are equipped with a carbon fibre bed liner that is tougher than steel or aluminium. It's also lighter and able to carry heavier loads. GMC is the only one to offer this.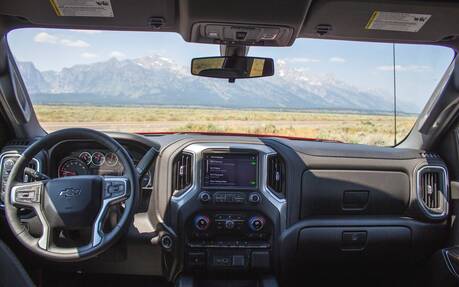 Inside the cabin, both designs are very similar, but the two models are differentiated by their respective logo, as well as their level of finish—a high-end trim or a limited edition will feature a Denali or High Country logo, for example. The instruments and multimedia interface are identical.
As for the engine, there's no difference between the Silverado and the Sierra either. Even though the trim names change, a Sierra AT4 (formerly All-Terrain) will get you just as far as a Silverado Trailboss.