2016-2021 Honda Civic: What You Need to Know Before You Buy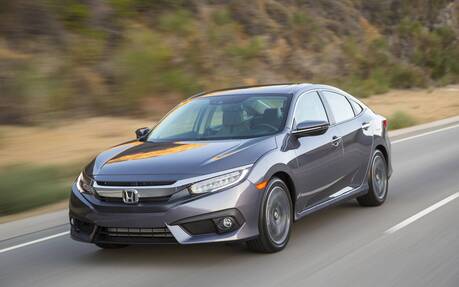 After a rather short and relatively bland ninth generation, Honda decided to bring out the big guns for the tenth-generation Civic (2016-2021), offering bold new designs and higher performances (long live the Type R!).
But since the new 2022 Civic has already been on our roads for over a year, with more refined and modern technologies and looks, should you even consider a pre-owned model from the previous generation? Here's the bulk of what you need to know about the 2016-2021 Civic.
First, this Civic can be found in sedan, coupe and hatchback configurations. The same can't be said for the current generation, from which the coupe has been removed. They all have the same wheelbase and width, but their interior space varies greatly, of course. For example, their respective trunk space (back seat not folded) is 428, 343 and 728 litres.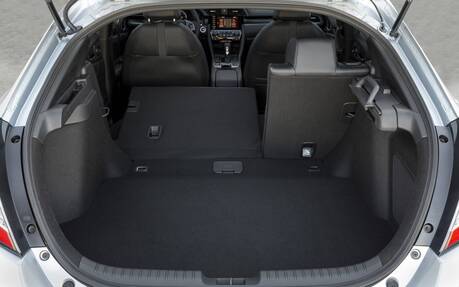 Under the hood, the sedan and the coupe have a 2.0-litre four-cylinder with 158 horsepower, or a 1.5-litre turbo engine with 174 horsepower. The former is more reliable than the latter, which has had a few hiccups in its beginnings (oil contaminated by fuel, heating problems, etc.). The Si sports trim has a 2.4-litre engine that produces 205 horsepower.
On the hatchback side, the engine is a 1.5-litre turbo with 174 or 180 horsepower. And let's not forget the awesome Type R, with its 2.0-litre turbo engine, the sportiest Civic ever built, with an impressive 306 horsepower.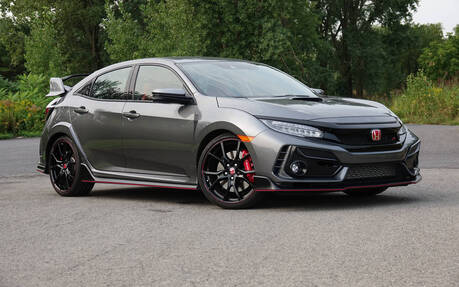 Don't look for a hybrid Civic in this generation. Honda chose to resuscitate the Insight once again in 2019 instead. If fuel economy is a factor, the 1.5-litre engine paired with the CVT transmission will use as little as 6.6 L/100 km on average.
But if you favour excitement over economy, you absolutely must consider the six-speed manual transmission, which operates flawlessly.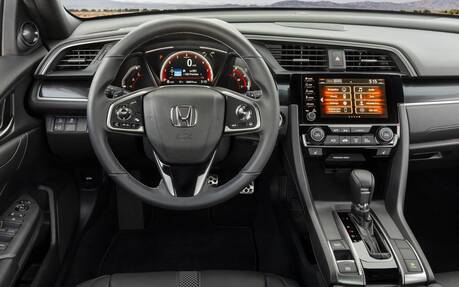 Honda modernised the coupe and the sedan for 2019 with light aesthetic modifications and a new Sport trim. The same was done to the hatchback, Si and Type R for 2020. The improved multimedia system with seven-inch touch screen has also been upgraded with a analogue volume control and the integration of Apple CarPlay and Android Auto.
Overall, the 2016-2021 Honda Civic offers remarkable handling, a well-designed cabin, and a low depreciation. On the flipside, its questionable style will probably not age as well as the new Civic, its CVT is rather uninspiring, and its multimedia system lacks user-friendliness. 
As recent as it might be, don't forget to have it inspected and to check for any recalls before you buy your new Civic. Happy shopping!
Video: Pre-Owned Honda Civic – What You Need to Know