GM to Triple Super Cruise Road Network in Canada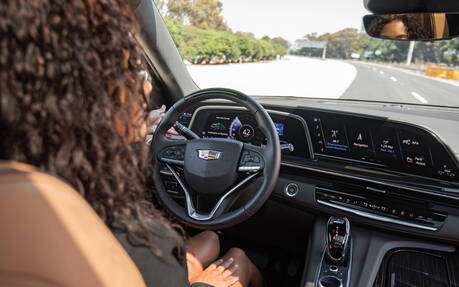 General Motors is about to significantly expand the network of roads that are compatible with its Super Cruise semi-autonomous driving technology. Across North America, customers will be able to drive hands-free on twice as many roads as they do now.
In Canada, the number of compatible roadways will more than triple, from approximately 24,000 kilometres today to almost 80,000 kilometres. A major part of the expansion will come from the Trans-Canada Highway and nearby highways.
Here's what the Super Cruise network looks like now:
…and after the expansion:
For new vehicles built on the VIP electrical architecture, including the Cadillac Lyriq, the expansion will be available later this year. On existing Super Cruise-equipped models ranging from the Chevrolet Bolt EUV to the Cadillac Escalade, the upgrade will be delivered over-the-air at no additional charge starting in 2022.
"GM is all in when it comes to accessible advanced driver assistance technology. We are adding Super Cruise to more vehicles than ever, and on more roads for more customers to experience," said Mario Maiorana, GM chief engineer, Super Cruise.
When Super Cruise is activated, the vehicle's precision LiDAR map data, real-time cameras, radars and GPS keep it traveling along the lane path for a hands-free driving experience, as GM explains. Super Cruise accelerates or brakes the vehicle to maintain a selected following gap from a vehicle ahead, steers to maintain lane position, and on select models when offered, can perform both driver and system-initiated lane changes to pass slower traffic and to move from a lane that may be ending.
All the while, Super Cruise monitors the driver's head position and/or eyes in relation to the road to help ensure driver attention.
Next Step: Ultra Cruise
Last fall, GM unveiled Ultra Cruise, an all-new, advanced driver assistance technology that's designed to ultimately enable hands-free driving in 95 percent of all driving scenarios.
Ultra Cruise will cover more than 3 million kilometres of roads at launch in the U.S. and Canada, with the capacity to grow up to more than 5.6 million kilometres. Customers will be able to travel truly hands free with Ultra Cruise across nearly every road including city streets, subdivision streets and paved rural roads, in addition to highways.
The system will leverage GM's new Ultifi software platform and Vehicle Intelligence Platform.