2023 Mercedes-Benz Sprinter Coming to Canada With Many Updates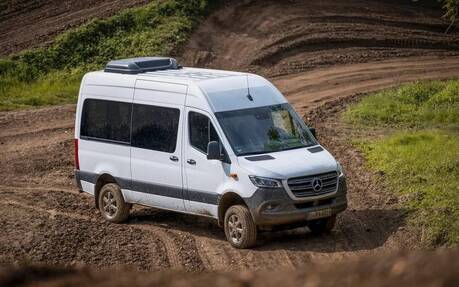 As announced in March, the Mercedes-Benz Sprinter gets a series of key updates for 2023. We now have more details to give you about the model that will go on sale in Canada in the first quarter of next year.
First of all, the 3.0-litre turbo-diesel V6 is gone. In comes a new 2.0-litre four-cylinder diesel engine shared with Mercedes-Benz cars in Europe. The single-turbo variant is rated at 168 horsepower and 295 pound-feet of torque, while the twin-turbo variant delivers 208 horsepower and 332 pound-feet of torque.
Sprinter drivers can expect smoother acceleration as well as better fuel economy and reduced emissions.
By the way, the base engine is still the gas-powered 2.0T four-cylinder that generates 188 horsepower and 258 pound-feet of torque. Power is sent to the rear wheels.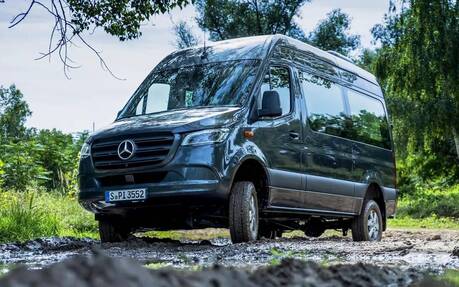 New Transmission and AWD
Next, a nine-speed automatic transmission comes standard on all models. Compared to the outgoing seven-speed unit, the first gear ratio allows quicker takeoffs and overall performance is improved, Mercedes-Benz claims.
Also, the old 4x4 system is replaced by a new automatic AWD system that's said to be more competent and stronger. Torque distribution is increased to an even 50-50, whereas no more than 35 percent of the available torque could be sent to the front wheels in the past.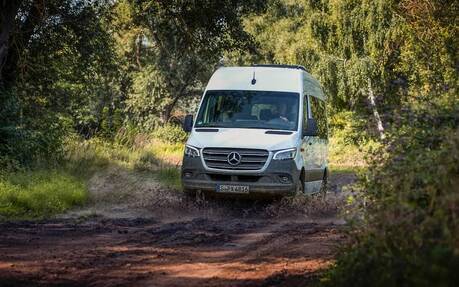 More Connectivity and Safety
The Mercedes me connect app is another important change to the 2023 Sprinter. These digital services enable users to monitor and control a number of vehicle functions both from the inside or remotely. Fleet customers can maximize productivity by keeping track of mileage, fuel levels, tire pressure and more at any time.
Lastly, the Sprinter gets a new rear-facing camera that feeds a digital rear-view mirror in the cabin. The extra visibility will make a big difference for drivers.
As mentioned up top, the 2023 Mercedes-Benz Sprinter will go on sale in Canada in the first quarter of next year. Prices will be announced closer to launch.