2016-2021 Audi TT: What You Need to Know Before You Buy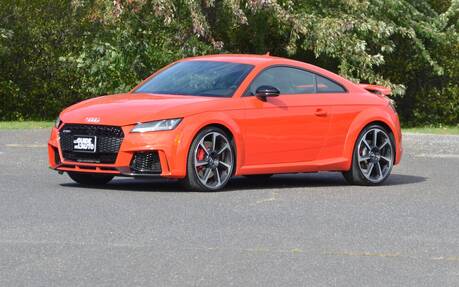 The Audi TT's fate is now sealed: there will be no next generation. Or at least it won't be in the configuration we know, with a gas engine. Will it live again in an all-electric form? It's possible given the company's future plans, but no official announcement has been made.
The TT may be singing its swan song, but its third generation is still kicking. If a pre-owned model is what you're after, this is what you need to know about this car …
Entirely redesigned for 2016, the Audi TT was able to maintain the energy and dynamics that charmed so many luxury car lovers in the past. Its base engine is a 2.0-litre turbocharged four-cylinder producing 220 horsepower. The sportier TTS trim, has the same engine, but this version generates 292 horsepower. It also features improved road handling to match these higher performances.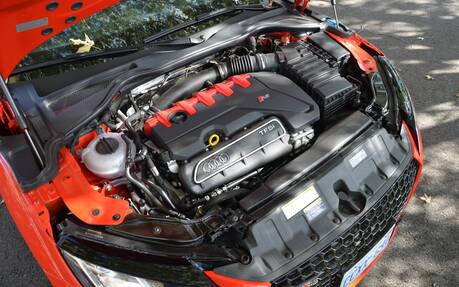 A six-speed automatic transmission transfers power to all four wheels (which are at least 18 inches in diameter) through the quattro all-wheel drive system. Its relatively light weight of 3,300 lb allows for riveting accelerations. The TT's average fuel consumption varies between 9 and 9.5 L/100 km, and we're talking about premium fuel, of course.
There are coupe and convertible versions too, the latter being called Roadster. The first contains four seats, but the two rear ones are best described as "symbolic". You can fold the back rests down to increase cargo volume to 712 litres, which are accessible through a liftgate instead of a lid. In the Roadster, there are only two seats and a mere 212 litres of luggage space.
For 2018, Audi added the TT RS, which houses a 2.5-litre turbo five-cylinder with 394 horsepower that allows accelerations from 0 to 100 km/h in only 3.7 seconds. The real performance aficionados know how good this is. Its transmission is the seven-speed dual-clutch type, and sports seats, as well as a stiffer suspension, are on the menu.
One year later, the TT received a few aesthetic updates and modifications to its equipment list. The base engine's power was increased to 228 horsepower and the TTS's was reduced to 288. Lastly, for 2021, Audi added new body colours, optional rims and made the S-Line package standard equipment.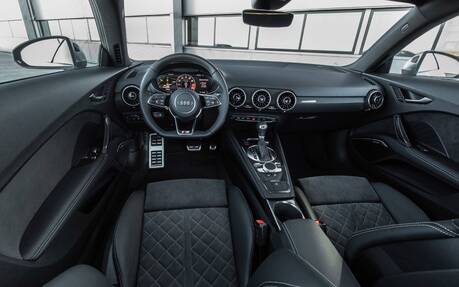 One of the TT's special features is its minimalist dashboard. With Audi's "Virtual Cockpit", the screen behind the steering wheel displays the whole vehicle's functions.  Like in all the company's products, finish and manufacturing quality are flawless, However, rear visibility is not this car's forte and the stiff ride will not be to everyone's taste.
Happy shopping!