2015-2020 Chevrolet Tahoe: What You Need to Know Before You Buy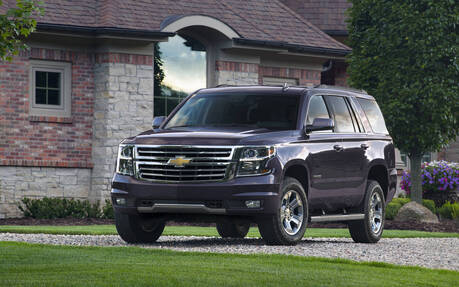 Built on the Chevrolet Silverado's chassis, the Tahoe is a full-size SUV that's offered in an extended wheelbase version called the Suburban (also available in XL trim like its cousin, the GMC Yukon). The Tahoe is spacious, even in the second and third row, and can be equipped with two different engines with different capabilities.
Entirely redesigned for 2021, it has gained a lot more refinement and technology, but its predecessor is still worth our attention. Here's the bulk of what you need to know about the Chevrolet Tahoe 2015 to 2020 …
The former generation has received many design improvements that made it look both more modern and robust, but most of all, the paint problems of the previous Tahoe have been addressed. The same goes for its airbag problems.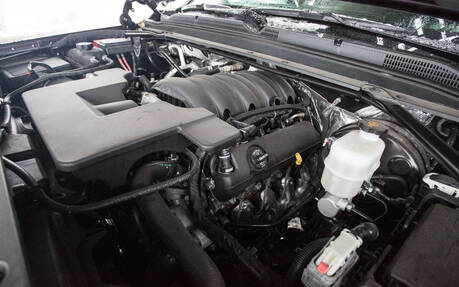 Here's another thing that disappeared during that time: the Tahoe Hybrid, which means we can only find gas-powered models. The 5.3-litre V8 generates 355 horsepower and 383 ft-lb of torque, while the 6.2-litre V8 (introduced in 2019) produces 420 horsepower and 460 ft-lb of torque. These engines have proven themselves, so much so that GM kept them for the new generation. The first is paired with a six-speed gearbox, but the four-wheel drive was optional, so be careful if you don't want to end up with a Tahoe with only two driven wheels. The second, more powerful engine relies on a ten-speed transmission.
You can expect a 13 L/100 km fuel consumption without any load, which is pretty decent. By the way, the Tahoe can tow up to 8,600 pounds. Its cargo volume ranges from 433 to 2,682 litres depending on how the rear seats are positioned. Note that the Suburban can handle about 800 more litres of luggage.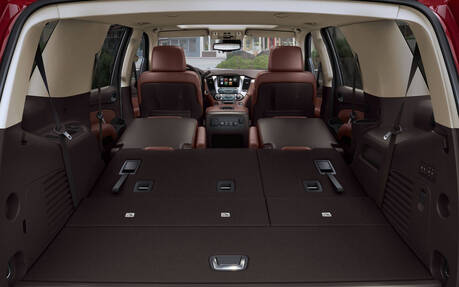 The Tahoe contains a Chevrolet MyLink multimedia system with an eight-inch touch screen, as well as a dual-screen Blu-ray rear entertainment system. In 2016, the equipment list gained a few more features, including a pre-collision warning system, a lane departure prevention system, a head-up display, and a Wi-Fi hotspot.
In addition, the Tahoe can serve as a mobile office, thanks to its many 12-volt outlets and USB ports, which allow you to plug all your devices and work inside your vehicle.  
It's also worth mentioning that Chevrolet's big SUV is one of the most durable and reliable vehicles on the market, and will often reach the 300,000 km mark. There is a significant list of recalls regarding the 2015-2020 models however(transmission and transfer case, steering, tires, airbags, etc.), so make sure all the corrections have been made.
Happy shopping!