5 Vehicles With Poor Rear Visibility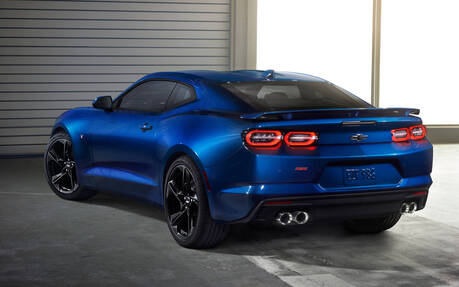 All vehicles are not created equal when it comes to visibility, and Subaru is envied by its peers for being the best in this area. Unfortunately, some automakers choose to favour aesthetics over more practical considerations, going against a basic design principle stating that form must follow function.
The size, height and angle of the windows and roof pillars are all important for good visibility. When there are too many obstructions, it becomes difficult to get a good view of the outside environment, including other road users, pedestrians, and cyclists.
Consumer Reports has already published a list of vehicles with the best and the worst visibility from various segments (except minivans and SUVs where the differences are too small). In this article, we'll talk about rear visibility, which is often a weak point in many modern designs. 
If you're in the market for a safe pre-owned vehicle, stay away from these five models with poor rear visibility and dangerously wide blind spots (we included different types of vehicles, not just sports coupes!).
Chevrolet Camaro
The Camaro is not made for claustrophobic drivers. The windshield and windows are tiny, and their angles are just making matters worse. Even with the side mirrors, it's a challenge to see what's going on around the car, especially behind.
Toyota FJ Cruiser
All pillars of the FJ Cruiser are too big to allow a good visibility, but the rear ones are a real handicap. As if that was not enough, Toyota decided to hang the spare tire on the liftgate, limiting rear visibility even more. Luckily, the side mirrors are big enough to save the day.
Kia Stinger
The Stinger is a sports sedan that offers good performances and is fun to drive, but its rear visibility is disappointing, with a narrow rear window and three large headrests blocking the view even at their lowest position. Winter makes things worse, highlighting the absence of a wiper on the tailgate.  
Mercedes-Benz CLA
A small luxury car with the lines of a coupe, the CLA has rear visibility bad enough to make you regret buying one. The pillars are extremely wide and the long, slanting window lacks in height.
Nissan Murano
The current Murano has been around since 2015, and the designers seem to have been focusing on appearance at the expense of visibility from the beginning. Of all the SUVs on the market, this one has the most mediocre rear view.