5 Features to Discover Inside the Honda Odyssey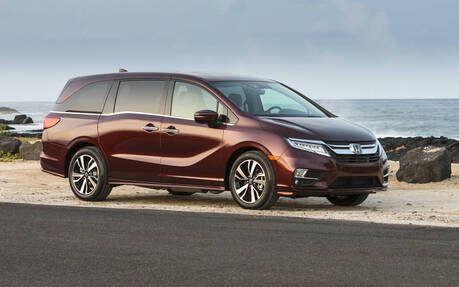 Since its revamp for model year 2018, the Honda Odyssey still stands out thanks to its superior comfort and reliable engine, but it now features a few new attractive gadgets, technologies and accessories that will please all occupants, regardless of their age.
Here are five of these additions that you might find in your future pre-owned Honda Odyssey.
CabinControl
This system allows passengers to connect their smartphone or tablet to the vehicle and, via a downloadable app, control various functions, including cabin temperature and rear entertainment system. It's even possible to load music playlists and send destinations to the navigation system, if your teenager wants to make a detour to see a new cool store for example.
CabinTalk
The Odyssey is rather big, so, when the driver wants to be heard by third-row passengers, he or she can count on the CabinTalk system, which consists of a microphone linked to the rear speakers. It also works with the rear entertainment system's headphones, so even if the children are captivated by their movie, they'll be able to hear what mom or dad has to say. 
CabinWatch
Thanks to its camera, CabinWatch allows the front passengers to monitor what's going on at the back, day and night, through the dashboard's eight-inch screen. With this system, no need to turn your head around anymore to check if your passengers are okay. 
How Much Farther? 
There's also an app that shows the trip's remaining distance on the infotainment system's screens. Are you tired of hearing "are we there yet?" Now they can always see the answer displayed right before their eyes!
HondaVac
Finally, let's not forget that in 2014, the Odyssey was the first minivan to feature a built-in central vacuum cleaner in the cargo area. We all know how long family trips can produce a lot of crumbs, trash, sand, and other debris inside the cabin. HondaVac makes the clean-up easy!