Is the Cadillac XT4 a Good Choice?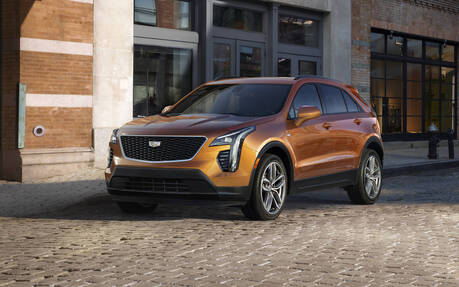 Wanting to attract new young customers with a humbler budget, many luxury car brands have been rushing to introduce new small SUVs on the market over the last few years.
Among them, there's the Cadillac XT4. Positioned under the XT5 and launched four years ago as a 2019 model, this subcompact crossover faces fierce rivals like the Audi Q3, the BMW X1, the Jaguar E-PACE, the Lexus UX, the Mercedes-Benz GLA and the Volvo XC40. The XT4 is one of the best sellers in its category, but does that necessarily make it a good buy when you're looking for a used vehicle? 
It's well-designed, silent and sleek, there's no doubt about that. Besides, its road handling is interesting, even though its 20-inch optional wheels result in a ride that's a bit rough. The 18-inch wheels are recommended for better comfort … and to save on winter tires!
Some drivers have been criticizing its abrupt braking and a cumbersome central armrest, in addition to having to manually activate the AWD mode to use the all-wheel drive. Most rivals have systems that make the transition automatically. As for cargo volume, it ranges from 637 to 1,385 litres, which is respectable.
Actually, the only blemish on the XT4's record is an average reliability rating, when Cadillac usually manages that aspect quite well overall. But note that the XT4 is still built with many mechanical parts that have proven their quality.
Its nervous 2-litres turbocharged four-cylinder produces 237 horsepower and is matched with a nine-speed automatic transmission. It consumes on average 8.9 L/100 km in front-wheel drive, and 9.7 L/100 km in all-wheel drive mode. Not the best ratings … And of course, premium fuel is recommended.  
In short, a pre-owned Cadillac XT4 is a good buy if you don't mind its little flaws and take maintenance seriously.