1974 Bricklin SV-1 With Just 100 Km Sold for $136,000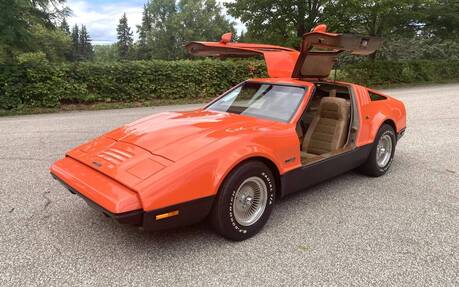 Here's another opportunity to talk about the Bricklin SV-1, a short-lived Canadian sports car that was manufactured in Saint John, New Brunswick in 1974-1975.
In case you forgot, close to 3,000 units were built and sold to U.S. customers exclusively. Not many have survived to this day, but a few tend to show up on auction websites from time to time.
This particular one is a 1974 model that was listed with just 62 miles (100 km). The seller, based in Pennsylvania, had recently purchased the car from the original owner. It's pretty clear from the pictures that the composite body in scarlet red has remained immaculate.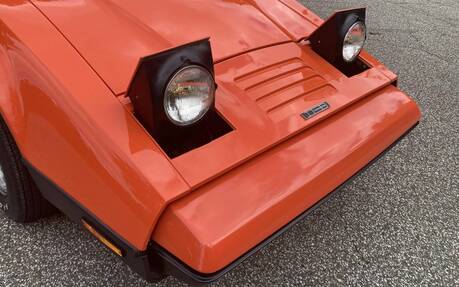 In addition to the pop-up headlights, some of the exterior highlights here include 15-inch Turbo Mag wheels in a silver finish, BFGoodrich Radial T/A tires and dual exhaust tips.
Under the hood, the 5.9-litre AMC V8 engine is mated to a three-speed automatic transmission. It originally put out 220 horsepower and 315 pound-feet of torque. Power-assisted brakes and a fresh new battery are part of the package, too.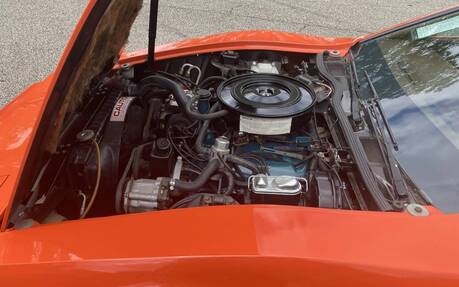 The brown and beige interior features high-back bucket seats with button-tufted inserts, and equipment includes air conditioning, three-point seat belts, a rear window defogger and a Bricklin Digi-Plex AM/FM radio. A manufacturer's certification of origin, manufacturer's literature and purchase documents are also included.
Sold as new for $7,685 USD some 48 years ago, this pristine Bricklin SV-1 traded hands for $101,000 USD on Bring a Trailer, or the equivalent of $136,000 CAD at the current exchange rate. That means its value increased more than 1,300 percent over nearly five decades. Remarkable, isn't it?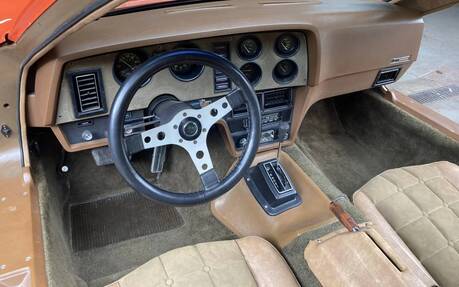 Fun fact: The Bricklin SV-1 was originally designed to be one of the safest sports cars on the planet and featured a reinforced body structure with impact-absorbing bumpers. However, the gullwing doors were so heavy that they had to be motorized in order to facilitate ingress and egress. Performance took a hit as a result, and occupants risked getting trapped inside the car in the event the door motors failed. How's that for safety?