2023 Nissan Versa Sports New Mug, Larger Screen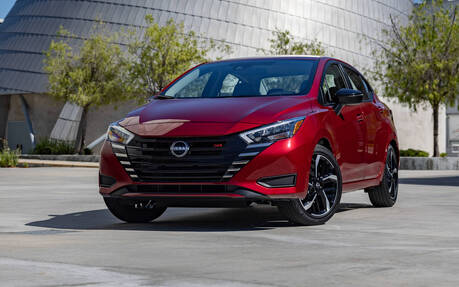 The demise of small cars in North America is not affecting the Nissan Versa, which returns for 2023 with a few cosmetic revisions and new tech features inside.
The company will use the Miami Auto Show this week to display the car to the public for the first time.
Just because the Versa is one of the cheapest vehicles on the market doesn't mean it should lack character. Nissan designers seem to be aware of that as they've redesigned the front fascia to incorporate a brand new grille with multiple horizontal bars that blend in with chrome accents on either side, below the headlights.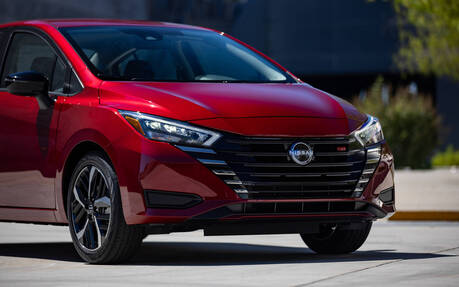 The Versa you see here is a top-line SR model. Base S and SV models will get a slightly different treatment up front. A revised bumper and updated wheel designs are also part of the package.
Inside, the little sedan doesn't change that much. In fact, the biggest difference with the current model is the eight-inch touchscreen and wireless charging pad for smartphones you can have with the Versa. Material selection is the same.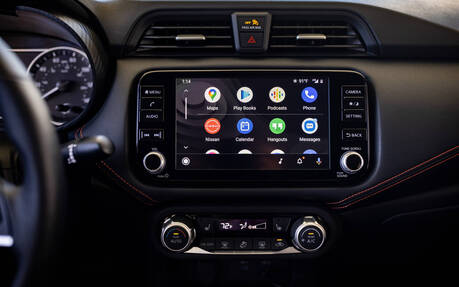 Under the hood, the naturally aspirated 1.6-litre four-cylinder engine obviously returns with 122 horsepower and 114 pound-feet of torque. The five-speed manual transmission will continue to be offered in base trim along with a CVT option. The latter is standard on SV and SR models.
Will the 2023 Nissan Versa manage to lure more potential buyers now that it has a bit more style and technology? You'd think so. Of course, those who care about style and technology get more bang for their buck with the Kicks crossover, which is barely more expensive. If we stick with small cars, the Kia Rio represents a better buy in our opinion.
By the way, Canadian pricing for the 2023 Versa has yet to be announced. The 2022 model starts at $19,163 including freight and PDI, and Nissan absolutely needs to keep it under $20k despite inflationary pressures.