Canadian Company Unveils Fully Electric Toyota GR86 Race Car at SEMA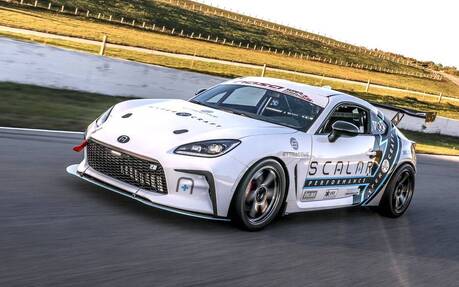 Electrification is taking each and every automotive segment by storm. And even the racing world is getting a taste, with professional series like Formula E and other ventures bringing electrons to the race track. It was just a matter of time before amateur racers would start looking at jumping the fence too, as more and more production models are now strictly electric.
Scalar Performance is a Toronto-based firm that wants to offer amateur and grassroots racers a chance to go full electric.
Its first product is the SCR1. It's based on the Toyota GR86 and, according to its creators, it is the first club racing electric vehicle approved by the National Auto Sport Association (NASA) for road racing in their Super Touring Series. It's strictly for track use.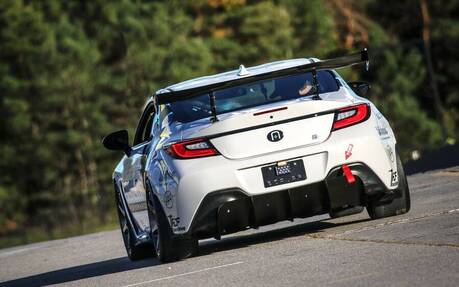 All Electric Tail-Happiness
Scalar took out the boxer engine and replaced it with an electric powertrain, keeping the RWD awesomeness we know and love about the Japanese sporty coupe. The powertrain is a Hypercraft 800V unit that provides 328 horsepower and 345 lb-ft of torque. This is quite the boost from the 86's original output.
According to Scalar, the 65 kWh battery pack will allow flat out racing for 45 minutes. After that, the SCR1 can fully recharge time in less than 20 minutes at a peak charge capacity of 150 kW on a level 3 charger.
The biggest challenge to keep range and performance is battery temperature. Because the vehicle is put through so much load and effort, the battery must be kept at optimal temp ranges to perform. Scalar says it uses "industry-leading thermal management and runaway prevention." And if everything goes to hell, the SCR1 is equipped with a Lifeline fire suppression system with Novec 1230 that is integrated through the battery pack, an industry first.
A Torsen limited slip differential handles power distribution in the rear, and Scalar designed the suspension suing top-shelf components by Öhlins.
According to Scalar, the SCR1 tips the scale at 3,041 lb. That's pretty impressive considering the original GR86 it is based on weighs 2,811 lb.
The company will kick things off by introducing a "founder" edition. This run will be limited to 10 examples and will include a "1 of 10" plaque, an opportunity to work with the Scalar Performance development team and a paint to sample roll cage. Scalar also says the founder edition comes with a 1-year warranty on workmanship-related failures.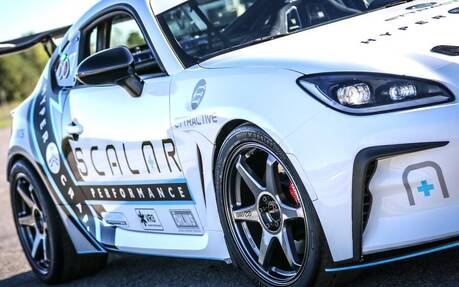 There is a wild rumour going around regarding Toyota's plan to hybridize the GR 86 powertrain. If that turns out to be true, one could say that Scalar Performance is ahead of the curve!