Porsche Set to Unveil 911 Dakar for Off-Road Enthusiasts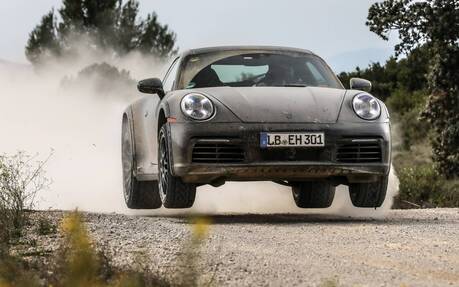 While one of its teams recently took on the challenge of climbing the world's highest volcano in a heavily modified 911, Porsche was busy putting the final touches on a new variant of its iconic sports coupe aimed at endurance and off-road driving enthusiasts. Because apparently the two can be a good match.
Today, the German automaker confirmed that the car, to be called 911 Dakar, will officially debut on Nov. 16 at the 2022 Los Angeles Auto Show—completely on the other side of the Senegalese capital.
The model name is a nod to the first overall victory by Porsche in the Paris-Dakar rally. The breakthrough triumph came in 1984 in a modified 911, which had been fitted with an all-wheel drive system for the first time.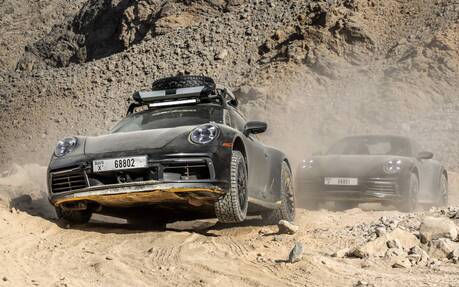 For the past year and more, under the supervision of General Project Manager Achim Lamparter, Porsche development engineers tested the 911 Dakar around the world in extreme conditions to the tune of more than half a million km, including over 10,000 km off-road.
The Château de Lastours test track in southern France, for example, was used to validate the car's handling on typical rally courses and fine-tune the suspension. This is where Dakar teams come to test their cars in Europe before the rally, as noted by Porsche test driver Romain Dumas, who said he was absolutely stunned by how well the 911 Dakar performed on loose ground. Even jumps were no problem for the chassis thanks to the robust design and increased ground clearance.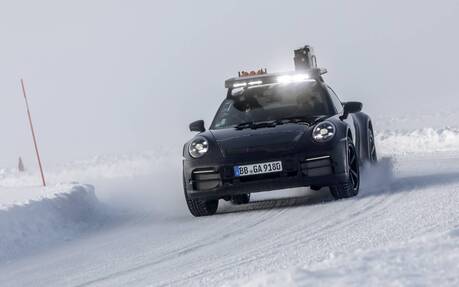 Automotive legend and two-time world rally champion Walter Röhrl got to put the 911 Dakar through its paces on the frozen lakes in Arjeplog, Sweden. On a mix of ice and compacted snow, he found the car to be incredibly fun to drive, with everything working precisely and calmly. According to him, Porsche customers won't believe all the things that can be done with this car until they've driven it themselves.
Further tests were conducted on the fast sand tracks and high dunes in Dubai and Morocco, often with temperatures as high as 45 degrees Celsius. Despite the all-terrain tires and significantly taller ground clearance, German driver and Porsche brand ambassador Jörg Bergmeister claims the vehicle still feels like a Porsche 911 on asphalt.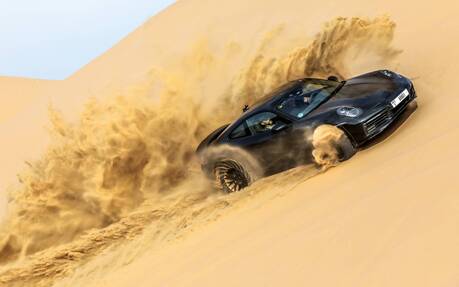 Technical specs including powertrain details will be announced at the Los Angeles Auto Show, so you don't want to miss this. The Car Guide will even be on hand to cover the event. And remember that Lamborghini will introduce its own off-roading supercar later this year with the production version of the Huracán Sterrato.
Watch: 2023 Porsche 911 GT3 RS Tested on the Track