Renault Boss Hints at Alpine Debut in North America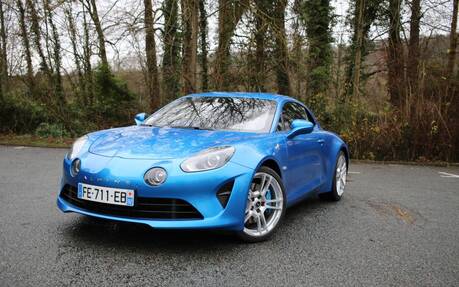 There's something about French cars that always seems to tug at Canadian auto enthusiasts' heartstrings. And today we have a bit of news to get you excited: Alpine may come to North America later this decade.
Of course, we said the same thing about Peugeot in the past, but this is different.
If you're a fan of the iconic A110 sports coupe, don't count on it. Or anything that comes even remotely close to the wild, hydrogen-powered Alpenglow concept revealed a few weeks ago, for that matter. Don't know what we're talking about? Check out the photo gallery above.
However, the company is ready to go all-electric by the end of the decade, and we've already been teased three models from its future "Dream Garage," namely a hatchback derived from the upcoming Renault 5 revival, a crossover-type vehicle and a sports car to indirectly replace the aforementioned A110.
Two more will follow in 2027-2028. Luca de Meo, CEO of the Renault group which owns Alpine, has told Automotive News Europe that a midsize SUV and a larger SUV are part of the plans.
They will be built on a platform developed by the Renault-Nissan-Mitsubishi alliance or, alternatively, by a "leading EV player." Renault has just partnered with Chinese giant Geely to develop combustion and hybrid powertrains. Geely also controls Volvo, Polestar and Zeekr, which are three brands focused on EVs.
According to de Meo, these two Alpine SUVs will be instrumental to the brand's global expansion, helped by the increasing exposure provided by the new Alpine F1 team (formerly Renault). He believes they would make sense in the North American market, not to mention China.
Keep your fingers crossed.