Lexus RX L or GX: Which is the Best Three-Row SUV?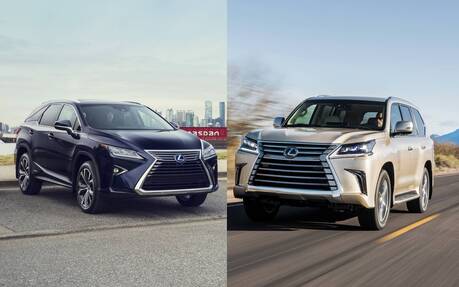 Are you looking for an upscale SUV that's also safe and reliable? Naturally, your potential candidates will include one or several models from Lexus, a brand that's known to meet these three criteria. But if your family is getting bigger or you just need more space, what are your options?
We can think of three, of which one was introduced for model year 2018 and will not come back for 2023, because it will be replaced by the Lexus TX. We're talking about the RX L, an extended-wheelbase and three-row version of the popular RX.
It uses a unibody construction and the same two powetrain as its twin brother: a 3.5-litre V6 (290 horsepower), and a hybrid system based on the same engine (308 horsepower). The model offers a smooth ride while maintaining some agility despite its larger size.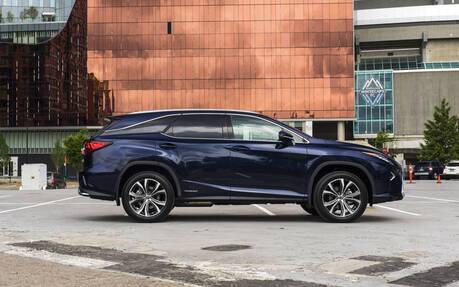 More practically, the RX L boasts a maximum towing capacity of 3,500 pounds, while its minuscule 211-litre trunk can extend to 1,656 litres if you fold down all the rear seats. In both cases, that's not a lot of volume compared to the competition, but also to the GX and LX models found in the upper levels of the Lexus line-up. And the third row is quite small, with just enough room for children.
That being said, if you want to buy a GX, you'll have to spend an extra dozen thousand dollars approximately. This more robust SUV has been around for many years—since 2010 to be precise—and stands out thanks to its body-on-frame construction especially, which makes it sturdier and improves its off-road abilities.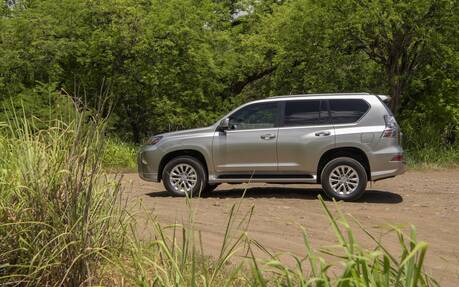 Don't expect a hybrid version with the GX. There's only a 4.6-litre V8 that's not much more powerful than the RX L's V6, with 301 horsepower, and is unsurprisingly thirstier. On the other hand, it allows you to tow heavier loads, up to 6,500 pounds. Do you have a big trailer? It might be the engine you need.
In terms of interior space, its cargo volume ranges from 328 to 1,833 litres, depending on the rear seats' position, which is a little better. But beware: the GX's tailgate opens horizontally, and its third row isn't much better than the RX L's, with just a bit more headroom.  
In conclusion, even if the RX L and the GX are two SUVs that can carry up to seven people, they are very different vehicles with different target customers. One is more urban, and the other, more adventurous. It's up to you to decide which one will serve you best.