Alfa Romeo Tonale: Canada 2, USA 1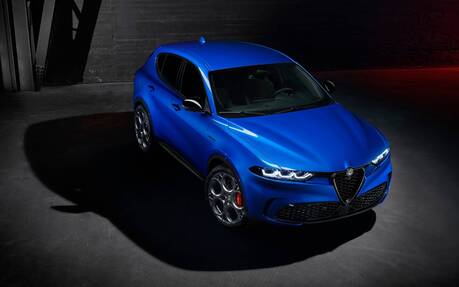 Canada will one-up its southern neighbour when it comes to the Alfa Romeo Tonale, an all-new compact SUV available early in 2023.
Jean-Philippe Imparato, the global head of the Italian brand, took a lot of people by surprise a few days ago when he told Automotive News Europe that only the plug-in hybrid variant will be sold in the U.S. after all, mainly because Alfa Romeo needs to be more aggressive in the fight against emissions with new, tougher rules expected to come into effect in over a dozen states.
North of the border, things will be different. A Stellantis Canada spokesperson, Daniela Ferro, has confirmed to The Car Guide that the Tonale will also be available as a gas-only model, just like it was supposed to be all along.
We're talking about a turbocharged 2.0-litre four-cylinder engine that is slightly less powerful than the Stelvio's at 256 horsepower and 295 pound-feet of torque. A nine-speed automatic transmission will handle shifting, and the brand's Q4 all-wheel drive system will be standard.
As for the optional plug-in hybrid powertrain, it combines a turbocharged 1.3-litre four-cylinder engine driving the front wheels with a 90kW electric motor driving the rear wheels in a unique application of Q4 technology. The autobox is a six-speed unit only, but output is increased to 272 horsepower. According to Alfa Romeo, drivers of the Tonale can expect to travel up to 48 kilometres in full EV mode thanks to a 15.5kWh battery. 
The fact that Canada can offer both Tonale variants is because its new zero-emission targets for the next few years are not as high. Under the Canadian Net-Zero Emissions Accountability Act that was announced last March, at least 20 percent of new light-duty vehicle sales will have to be fully electric or plug-in hybrid vehicles by 2026. In the U.S., with the proposed regulations by the California Air Resources Board (CARB), it will be 35 percent.
What about a high-performance Tonale Quadrifoglio? It's looking more and more like a long shot now. Also, you have to remember that Alfa Romeo's portfolio will dramatically change in just over four years, as the company aims to go EV-only in North America, Europe and China by 2027.
Watch: 2023 Alfa Romeo Tonale Makes Global Debut