What Does the 'Snow Mode' Do?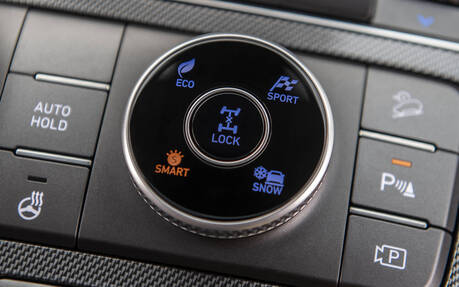 For motorists, good winter tires are just as important in the cold season as vigilance on the road. Modern vehicles certainly make it easier for us with their various electronic control systems, which sometimes can be set depending on your current needs. 
For example, a good number of vehicles feature driving modes that can be activated via a control knob to adapt engine and transmission calibration to the road or terrain conditions. They sometimes include a Snow mode.
What is it exactly and how does it work?  Broadly, the Snow mode changes the vehicle's driving dynamics to allow for better control and grip, especially on snow-covered surfaces.
More specifically, it reduces the engine's power and the accelerator's responsiveness to help prevent skidding, adjusts the transmission's settings to keep the engine speed down, and modifies torque distribution to avoid overloading the wheels that lose traction.
Its effects are more noticeable in vehicles with an all-wheel drive, but it also works with other types of drives like FWD and RWD.  
When Should You Activate the Snow Mode?
We'd tell you to turn it on as soon as there's snow or ice on the road (it can also be effective in mud), but not all vehicles were created equal and not all drivers are looking for the same sensations. The amount of snow and how slippery the road is can also have an impact. It's a driver assistance system, and like most of them, its action can prove to be more annoying than useful in some cases.
Aside from the Snow mode, there are other ways and techniques to drive safely in winter, as you might know. With time and practice, it can even become an art.
Get to know your vehicle's strengths and weaknesses, as well as its reactions in different situations, whether its electronic control systems are activated or not. Avoid sudden moves when accelerating, braking and turning. Also maintain a greater distance with other vehicles and avoid using the cruise control in the snow. Finally, if your car has a manual transmission, start in second gear instead of the first to reduce the risk of skidding, and use engine braking to slow down before stepping on the pedal.