Pre-Owned Honda CR-V: How Much Should You Pay?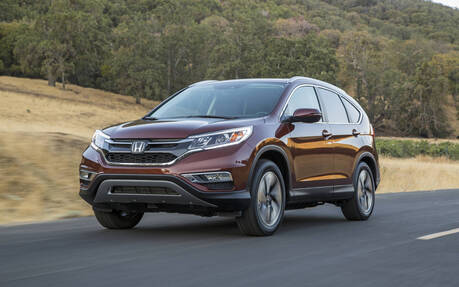 The Honda CR-V is certainly one of the most popular vehicles with consumers, but unfortunately, it's also a number a popular target for car thieves in Quebec, according to the statistics. There are many reasons to want one, whether you are a family or just someone who needs a good amount of space.
That being said, the CR-V historically maintains a great resale value and will command higher-than-average prices for pre-owned vehicle buyers. How much should you pay for one? Let's see what the market is like these days.
On Otogo.ca, there's almost 600 pre-owned Honda CR-V models for sale, covering years 2007 to 2022 (if we exclude demos of the brand-new CR-V 2023 because, yes, some have already been listed). Overall, prices range between $6,000 and close to $50,000. Let's also mention that due to Honda's general quality and reliability, the prices are driven up by the vehicle's equipment and maintenance more than its year and mileage.
Now, if we look at third-generation CR-Vs (2007-2011), you can expect to pay less than $14,000 for a well-maintained specimen, but beware, the mileage can vary widely. We've found a 2008 model with just 69,000 km, and another one with visible signs of age, and 267,000 km on the odometer.
The following generation (2012-2016) has a good number of CR-Vs under $15,000, but they've generally been driven over 150,000 km, if not 200,000 km. The majority of them are in the $20,000-$29,000 price range.
Naturally, there are more options when it comes to the fifth-generation CR-V (2017- 2022). However, don't get your hopes up for models under $20,000, because they are selling like hot cakes. Most of them are listed over $30,000.  
By the way, for the base price of a brand-new 2023 CR-V, which is $36,740 preparation and transportation fees included (traction LX trim), you can find two or three-year-old Sport and Touring high-end trims with less than 40,000 km. That's something to think about.
Happy shopping!