GM to Spend Over $1 Billion on New V8 Engines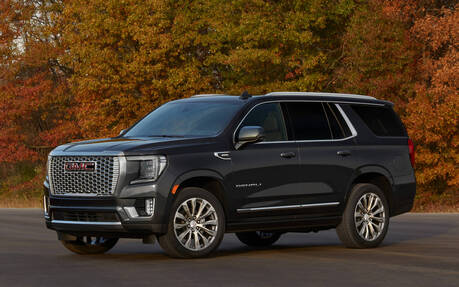 Electric vehicles may be the new obsession of General Motors, but internal combustion engines—especially big ones—remain the automaker's bread and butter.
Therefore, it should come as no surprise that GM announced an investment of $854 million USD ($1.14 billion CAD) to prepare four of its U.S. plants to build next-generation small-block V8 engines mainly for its full-size pickups and SUVs.
These facilities are located in Flint and Bay City, Michigan; Defiance, Ohio; and Rochester, New York.
Development for the new V8 engines is well underway. However, no details or specs are available at this time, GM says. The start of production has yet to be specified, as well.
GM also plans to invest $64 million USD ($85 million CAD) in Defiance and Rochester for castings and components to support EV production.
The company's ultimate goal, remember, is to sell only zero-emission vehicles by 2035 (these models currently account for less than 2 percent of its total sales). That leaves a dozen years for ICE-powered vehicles.
A whole lot of people are not ready to ditch conventional engines just yet, which is part of the reason why Chevrolet last week introduced the 2024 Corvette E-Ray as a V8-based hybrid sports car. It's set to go on sale later this year starting at $128,798 including freight and PDI. A fully electric Corvette is expected to follow for the 2025 model year.