Bugatti Chiron Profilée Becomes Most Expensive New Car Sold at Auction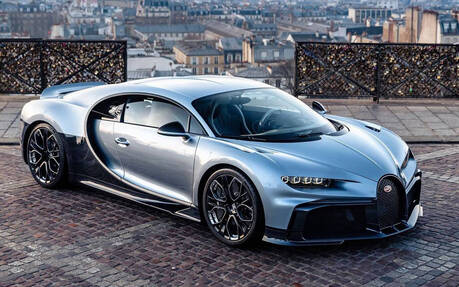 A one-off Bugatti Chiron was sold last night and broke the record for the most expensive new car at an auction.
It happens to be the Chiron Profilée that we saw a few weeks ago. At the RM Sotheby's auction in Paris on Wednesday, the car secured a winning bid of $9,792,500 euros, or about $14.23 million CAD at the current exchange rate.
An unknown percentage of the proceeds will go to several charities, Bugatti said. The identity of the buyer will likely remain a mystery, however.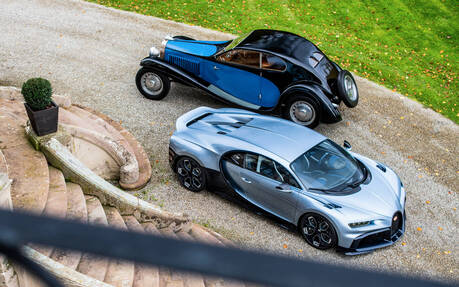 The record for the most expensive new car sold at an auction was previously held by the 500th unit of the Ferrari LaFerrari, at $7 million USD (over $9 million CAD). As for the overall most expensive car in the world, we all remember that a 1955 Mercedes-Benz 300 SLR Uhlenhaut Coupe was sold during a private event in Germany last year for an astronomical 135 million euros ($182 million CAD).
The Bugatti Chiron Profilée was originally developed in response to customers seeking a tamer, more elegant version of the track-focused Chiron Pur Sport. Since Chiron production was limited to 500 units and demand was so strong, the model never got its chance. The French automaker still built a pre-production car and made the necessary adjustments so it could be road-legal in Europe.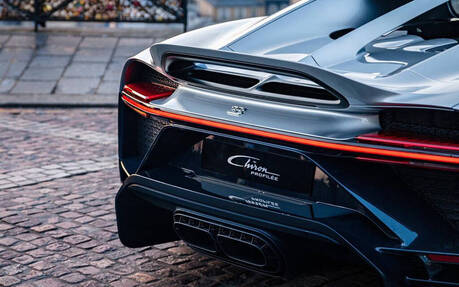 Compared to the Pur Sport, the front lip spoiler is revised and a smaller, ducktail-shaped spoiler can be found in the rear instead of a giant, fixed wing. Incidentally, one of Jean Bugatti's first creations, the Type 46, was nicknamed the "Superprofilée."
The wheels are unique to the Chiron Profilée, and the same goes for the Argent Atlantique body colour on the upper part of the car (with Bleu Royal Carbone on the lower section). Inside, it's the first Chiron to feature a woven leather finish on the dashboard, door panels and centre console. According to Bugatti, over 2,500 metres of leather strips were required to get that result.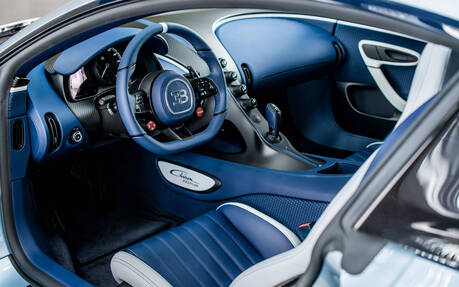 What about the quad-turbo 8.0-litre W16 engine? It generates 1,479 horsepower just like the Pur Sport, but sends the Chiron Profilée to a top speed of 380 km/h, which is 30 km/h faster. Acceleration from 0-100 km/h is achieved in 2.3 seconds.
Watch: Bugatti Chiron Pur Sport on the Nürburgring