2023 Honda CR-V Loses Safety Features Due to Chip Shortage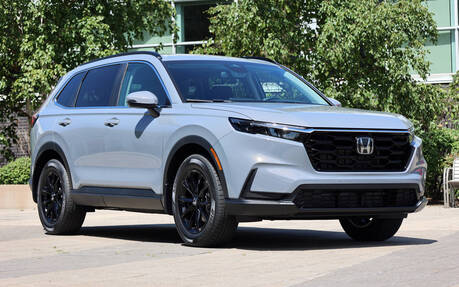 While supply chain disruptions appear to be lessening across the auto industry, manufacturers continue to deal with a shortage of chips. These precious components, as you know, are essential to make a ton of systems and technologies work on new vehicles.
Honda is the latest example, being forced to build 2023 CR-V models without blind spot monitoring and rear cross-traffic alert on three different trim levels.
Affected CR-Vs include the LX 2WD, LX AWD and Sport. That's why you'll now find LX-B 2WD (starting at $36,305, freight and PDI included), LX-B AWD ($39,105) and Sport-B ($43,005) models on the online configurator.
A Honda Canada spokesperson told The Car Guide that this measure, to last through the 2023 model year, allows the company to keep meeting consumer demand for the CR-V while offering models at a lower price. Indeed, the three we've mentioned are all $550 cheaper than they were with the safety features included.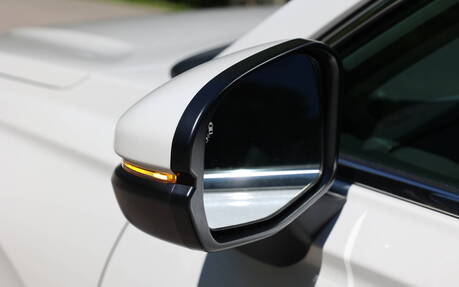 To be clear, blind spot monitoring and rear cross-traffic alert continue to be part of the top-line CR-V EX-L and Touring, the latter equipped with a hybrid powertrain.
"Since the situation with parts and the supply chain remains fluid, we continue to monitor the situation and adjust our plans accordingly," Honda Canada said. "Updated information on product availability will be communicated as the situation evolves and new models arrive."
The 2023 Honda CR-V is still a great vehicle, no doubt about it, but proves more expensive than most rivals. In our opinion, the Toyota RAV4, Mitsubishi Outlander, Hyundai Tucson et Kia Sportage are all better buys in the compact-SUV segment this year, mainly because they offer more bang for the buck.
Watch: 2023 Honda CR-V Walkaround