Nearly 90,000 Ford, Lincoln Vehicles Hit by Five Separate Recalls in Canada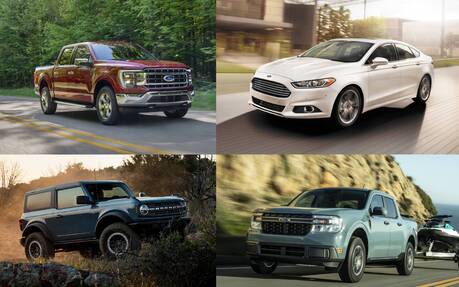 Ford has issued five separate recalls in the past few days affecting hundreds of thousands of vehicles in North America, including nearly 90,000 in Canada.
Let's start with the most serious problem, which affects 35,398 Ford Fusion and Lincoln MKZ sedans from the 2013-2018 model years (hybrid models are excluded). The automaker says that the front brake hoses could fail and leak brake fluid on about 2 percent of the recall population. This could cause reduced braking performance and longer stops.
The cars will need to be inspected by a Ford dealer and have their front brake hoses replaced.
The largest recall based on the number of units is specific to the 2021 Ford F-150. On 51,336 pickups across the country,  the windshield wiper arms may not have been manufactured correctly and could slip out of place, compromising visibility for the driver. Dealers will therefore replace the wiper arms.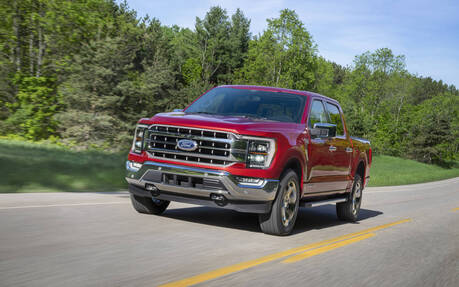 Three more recalls have been announced by Ford, affecting a pair of highly popular models. Only a small number of units have been identified, though.
Believe it or not, on 465 brand new Maverick pickups (MY2023) equipped with the trailer tow package, a wiring circuit to the trailer tow electrical connector is missing, which means the trailer taillamps won't work when towing a trailer. Dealers will add the missing electrical circuit to the engine bay wiring harness.
The 2021-2022 Bronco is being recalled because the software update that was supposed to fix a malfunctioning backup camera during a previous recall may not be effective. For 118 units, a second over-the-air software update is required. Alternatively, owners may schedule an appointment to have the update performed at a Ford dealership.
Lastly, three 2023 Bronco Wildtrak models may experience an internal problem with the steering gear, causing the steering to become stiff or lock up while driving. Ford will contact owners and instruct them to stop driving their SUV. Instead, they need to have it towed to a dealership where the steering gear will be replaced.
Watch: 2021 Ford Bronco Wildtrak Review